New legal platform Alifery works in 'gig' economy
NEW ONLINE platform, Alifery is leading the legal profession into the future by connecting ASX listed companies, private businesses and law firms with highly experienced expert freelance lawyers for work opportunities, contracts and projects.
The new platform is capitalising on the growing 'gig' economy and freelance trend. A recent study by PayPal found that 70 percent of Australian businesses now use freelancers.
With over 700 users already registered to the Alifery platform and projects being successfully completed between corporate clients and expert legal freelancers, the platform is delivering value.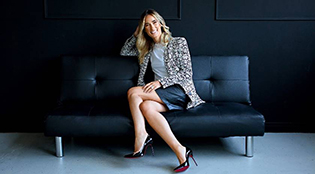 The company is looking to raise capital in 2019, and is led by Louise Hvala, the founder of Alifery Freelance Lawyers and co-founder of leading specialist legal recruitment firm Gatehouse Legal Recruitment.
"More and more we are seeing our corporate and law firm clients seeking subject matter legal experts for short term or project based legal matters, rather than hiring a full time legal professional," Ms Hvala said.
"On the other side we have expert freelance lawyers coming to us daily wanting a change in lifestyle, more work-life balance, time for travel or time for family and they are choosing to work on a contract, project or temporary basis as freelancers.
"Our freelancers are experts in their fields here, including former general counsels of ASX listed companies and former partners of top tier law firms who have registered with us on the Alifery platform and offer their services to our company and law firm clients," Ms Hvala said.
"While other professions have fully embraced the freelance economy and are reaping the benefits, we are only now starting to see this within the legal profession. Both sides, client and expert legal freelancer, are keen to try new ways of working which fits within budgets and project scope, while suiting lifestyle choices."
Any idea that that this could be the 'Upwork for legal professionals' would be very wrong, Ms Hvala said.
"We vet every single legal freelancer who signs up on the Alifery platform to maintain quality and ensure our freelancers have the experience our clients need," she said.
"This is not about a race to the bottom on price. Our expert legal freelancers have on average 15 years experience and are some of the best in their fields.
"They don't have the bricks and mortar overheads as freelancers, and so they are able to deliver more value to our clients, which include leading law firms and ASX-listed companies, who are posting projects and accessing our freelance legal experts on an as needed basis."
Ms Hvala said the technology behind the Alifery platform helped to ensure that its expert legal freelancers were being matched with the right opportunities via a complex set of algorithms, "with procurement and invoicing all being taken care of via the platform too".
Alifery is set up to meet the needs of small, medium and large businesses increasingly having short term projects that require skilled legal professionals to be on call – but do not want to deal with red tape, unnecessary overheads and legal budget blowouts.
The legal profession is often attacked for a lack of affordable legal services and low consumer satisfaction, among other challenges such as mental health issues.
Ms Hvala said Alifery was tackling these issues head-on, in a modern and innovative way, providing freedom, flexibility and value to both its expert legal freelancers and its clients.
ends