Law researchers say property transactions should 'go digital'
IF THE WORK of law researchers at QUT is an indication, buying and selling property will soon become a safe and seamless online experience.
However, the QUT law academics warn that digital success will require a thorough overhaul of existing property laws in Queensland.
QUT Commercial and Property Law Research Centre professor Sharon Christensen said an overhaul of the 43-year old Property Law Act was sorely needed to simplify the process and "save time, money and a lot of paper".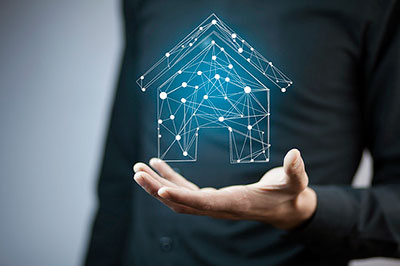 "Technology being applied to real estate agency and legal practice is moving ahead faster than the law," Professor Christensen said. "Our recommendations would validate electronic contracting in land sales including the use of electronic signatures.
"This would facilitate digitisation of the 'front-end' of the real estate transactional process. It would complement the existing electronic conveyancing system, which already exists through PEXA (Property Exchange Australia) for the settlement and registration process.
"It would also complement the increasing number of pieces of government information already available online."
Prof. Christensen said for an entirely digital land sales process to work, client identity would need to be checked at the outset.
"At the moment you have to have a lawyer do a 100-point identity check before engaging the PEXA process which must be undertaken through a lawyer," she said.
"An identity check for an e-signature would be needed so that the process could then be digitised from the signing of the contract to the registration of the land in the owner's name."
Prof. Christensen said the review's recommendations, if enacted, would legally validate the electronic processes already in use.
"Digitisation of most processes is going to happen anyway so the recommendations are just bringing property law into the 21st century," Prof. Christensen said.
QUT's 1000-page Property Law Act 1974 – Final report recommends modifications to many aspects of Queensland's property law and transactions including co-ownership, the creation of electronic deeds, together with simplifications to the law affecting mortgages, leases and easements.
The centre's comprehensive review of Queensland's Property Law Act is online and open for submissions until end-August.
ends