WITH OVER five million Australians expected to be over the age of 65 by 2025, luxury lifestyle communities have exploded over the past few years – and many developers are taking the opportunity to change the face of the retirement sector.
Pradella's Seachange Lifestyle Resorts is one developer that has expanded its range of residential projects by releasing architecturally designed homes in prime unique locations, exclusively for the over 50s market to explore creative life choices in a secure environment.
"We brought this approach to both our current Upper Coomera and Toowoomba projects and made modifications to the masterplans to create designs that will grow with the community and help create a truly better place to live," Pradella's director of sales and marketing Alex McMahon said.
"Today's baby boomers have high expectations for their retirement lifestyle, so location and design of the home are both vitally important.
"As a developer of over 50s communities our focus weighs heavily on these aspects, it's why we invest a lot of time into researching market trends, finding the right sites, developing masterplans and creating homes that respond to the needs of modern seniors.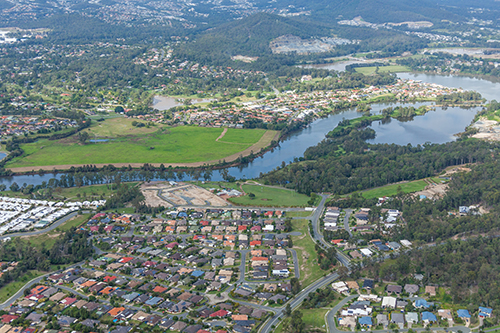 "With a north-easterly orientation, positioned overlooking a grove of stately pine trees atop rolling green lawns flowing gently down to the Upper Coomera River, Seachange Riverside Coomera is fast becoming a premium lifestyle choice that offers downsizing with style," Mr McMahon said.
The strong connection to both the river and the hinterland that surrounds Seachange Riverside Coomera has driven buyer demand from within a 10km radius.
According to Mr McMahon, Seachange has a staged construction approach "with quality resort style facilities offering a diversity of activities and community social elements for wonderful community engagement".
"Our philosophy is to create a welcoming community to allow residents to enjoy our great Gold Coast climate," he said.
Seachange Riverside Coomera has responded to the baby boomers' desire to downsize their financial commitments while upsizing their lifestyles, with homes available from $449,000.
Alex McMahon said, "People have more time and want to enjoy their lifestyle, to take advantage of a full range of activities and facilities to reconnect with friends and extended family. Manicured lawns, fully equipped clubhouses, gym and swimming pools, everything tailored to maximise the resident's lifestyle.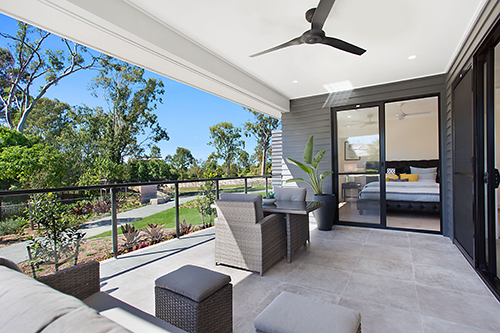 "Everyone is inherently social, in additional to traditional facilities Seachange Riverside Coomera has a Bocce court and community garden recognising our owner's diverse interests" Mr McMahon said.
"Lifestyle decisions are very personal. That's why we encourage prospective buyers to inspect Riverside Coomera and chat with our residents to judge first-hand the natural affinity to the over 50s environment at Riverside Coomera."
www.seachangelifestyleresorts.com.au/locations/coomera/
ends