MORE than 3,000 students from 37 universities will live, study and work in the Indo-Pacific region during the second year of the Australian Government's New Colombo Plan.
Foreign Minister Julie Bishop and Education Minister Christopher Pyne recently announced around 3,150 undergraduate students would be supported by the New Colombo Plan mobility round for 2015.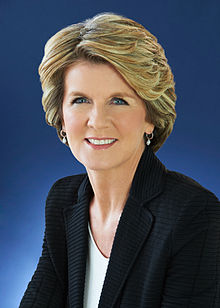 "New Colombo Plan mobility grants will support these students to study in 32 locations across the Indo-Pacific from India in the west, to Mongolia in the north and the Cook Islands in the east," Ms Bishop said.
"The expansion of the New Colombo Plan in 2015 reflects the strong support of partner governments for the plan's aims of lifting knowledge of the region in Australia and for the Plan to become a 'rite of passage' for Australian undergraduate students.
"The continued strong interest of students in gaining first-hand experience of business in the region will ensure they are well placed to make a valuable contribution to the regional engagement of our business community and to driving economic growth in Australia and our region in the years ahead."
Mr Pyne said New Colombo Plan mobility grants are awarded to Australian universities to support their students to undertake semester or short-term study in the region.
"These grants will support students to study at a university overseas for anywhere from a few weeks to a full semester," Mr Pyne said.
"The grants cover study, practicums, clinical placements, internships and mentorships, and short-term research across a broad array of disciplines.
"The flexibility of this approach ensures that the program can support a wide range of students to experience the benefits of studying and living in the region.
The government has committed $100 million in new funding over five years to implement the New Colombo Plan. The New Colombo Plan pilot year of 2014 supported 40 scholars and more than 1300 mobility students to live, study and undertake a work placement in the four pilot locations of Hong Kong, Indonesia, Japan and Singapore.
The program recalls the 1949-1957 Colombo Plan which transformed Australia's relations with Asia, sponsoring thousands of Asian students to study or train in Australian tertiary institutions
www.dfat.gov.au/new-colombo-plan
ends