Australian space industry start-up Fleet blasts off with $5m initial funding
THE LIST of investors in Australian space industry start-up Fleet would seem to ensure its blast-off – they include Blackbird Ventures, Grok Ventures and Atlassian founder Mike Cannon-Brookes, Earth Space Robotics and Horizon Partners in Silicon Valley.
Fleet completed a $5 million Series A funding round to launch a constellation of nano-satellites that aim to connect the world's 75 billion devices due to come online by 2025. Fleet is developing nano-satellite technology in partnership with some of the world's leading aerospace engineers, and will launch the first of more than 100 planned satellites next year.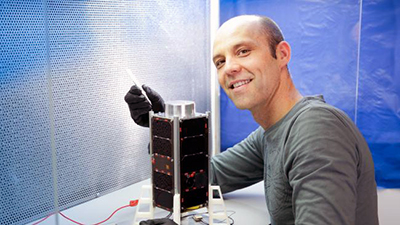 Once launched, the satellites will create a global network that will be free to use by sensors and devices worldwide.
Fleet was founded in Adelaide in 2015 and was initially backed by matched seed funding from the South Australian Government. The size of Fleet's nano-satellites means they can be produced at a fraction of the cost of traditional satellites.
The Series A funds will be used to help build the business' first nanosatellites and continue global expansion.
"There is so much talk globally about the potential of connected devices, but little action being taken to make this chatter a reality," Fleet CEO and co-founder, Flavia Tata Nardini said.
"We're designing a technology infrastructure that will underpin the new industrial revolution. It will connect all corners of the globe to create a digital nervous system of devices.
"We chose to launch in Australia as our nation is home to many of the industries that need this type of technology the most. Farmers, environmentalists, mining and oil engineers, and logistics professionals will all greatly benefit from the data and opportunities a switched-on planet produces.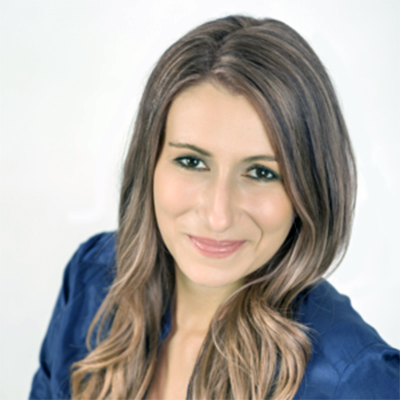 "Our goal is for industries to use this technology to make real, tangible efficiency improvements to the ways they operate and address issues; be it measuring the effect of climate change on outer corners the great barrier reef, or tracking important cargo like aid as it journeys across the Indian Ocean. This investment brings a global network of connectivity one step closer to reality," Ms Nardini said.
Fleet has attracted some of the world's top investors thanks to its proven expertise in designing, building and launching nano-satellites, as well as a tangible path to launch. Cornerstone investors include Earth Space Robotics and Horizon Partners.
Investor Mike Cannon-Brookes said, "They're rare, but every so often an idea cross your path that really gets the adrenaline pumping. Fleet answers one of modern society's most difficult but important questions: how do we bring all the devices and technology we've created together to work as one?
"Once live, Fleet will solve an innumerable amount of the world's problems as it enables the potential of technology to be turned on. Fleet is a prime example of Australian-led innovation at its best, and I can't wait to help it influence the global economy for the better."

Ms Nardini said the fact that Australia was considered the 19th most innovative nation in the world wasn't good enough.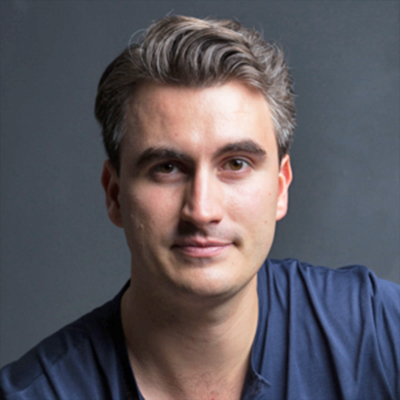 "The Australian Government has set out policies to foster innovation, but space isn't part of that conversation — Australia is one of the largest economies in the world to not have its own space agency," she said.
" Projects like this are crucial to our future as they test our creativity and ability to think big. If we're not always asking what's next, we'll never really have a place in the innovation game."
James Schultz, founder and director of Earth Space Robotics, and co-founder and CEO of GreenCollar, said, "Fleet's technology has the potential to completely change industries in the environment and natural resource sector.
"Fleet's constellation of nano-satellites connecting thousands of sensors on Earth will drastically increase business efficiencies. Importantly, it will improve our ability to measure environmental change, and proactively steer the course towards better outcomes.
"Fleet is the global connectivity solution the world desperately needs as we set ambitious targets to improve sustainability issues and reduce greenhouse gases."

Blackbird co-founder and managing director, Niki Scevak, will join the Fleet board.

"We invest in Aussie start-ups with big ideas who want to be the best in the world," Mr Scevak said. "The team at Fleet have the credentials and strategy to make their dream a reality. Space was traditionally the province of governments but now start-ups can solve our largest problems through satellites and rockets because it's so cheap and accessible."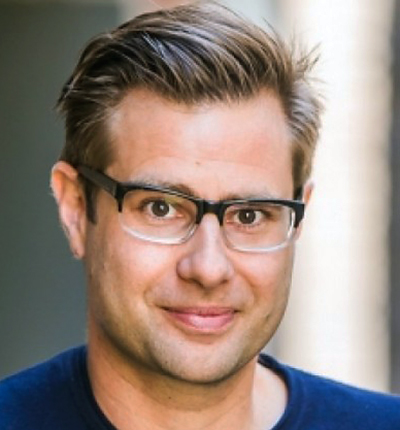 Fleet was founded in 2015 by Flavia Tata Nardini, a space engineer with the European Space Agency and Dutch research institute TNO; Dr Matthew Tetlow, an aerospace engineer at the Space Systems Institute and Tigerfish Aviation; and serial entrepreneur Matt Pearson. The business is based in Adelaide
ends.