Empowering Indigenous business leaders of tomorrow
MORE THAN 100 Aboriginal and Torres Strait Islander youths travelled to Brisbane from across Australia to attend the First Nations Youth Summit at Fishburners, Australia's largest community of scalable tech startups recently.
The First Nations Youth Summit was set up to support, inspire and empower Australia's First Nations youth through technology, leadership and entrepreneurship workshops – and discussions that were conducted by First Nations youth, for First Nations youth.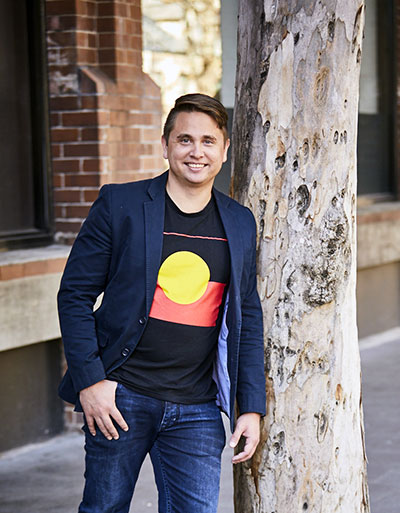 The summit was sponsored by CSIRO and Microsoft Australia, and organised by volunteers from Barayamal, the Indigenous business accelerator and entrepreneurship catalyst.
"In the past, the government has failed to really listen to First Nations people – in my opinion – and make a real difference in closing the disparity and opportunity gap," Barayamal founder and lead organiser of the First Nations Youth Summit, Dean Foley said.
"The First Nations Youth Report will be developed and published after the summit. The First Nations Youth Report will provide politicians and changemakers – who want to listen – with invaluable information and advice from First Nations youth, which will allow them to positively change policies and barriers to a create a better Australia for First Nations people, and all Australians."
The summit included guest speakers, yarning circles and a 'startup competition' to explore how technology and entrepreneurship can help First Nations youth achieve their self-determination aspirations with the aim of contributing to sustainable First Nations communities.
"Furthermore, it's a chance to gain important insights into what skills are needed for the jobs of the future and an opportunity to connect with other First Nation youth, create new professional networks and learn new skills to take back to their local communities," Mr Foley said.
He said with over half (53 percent) of First Nations youth aged under 25 years, the summit was an important opportunity for First Nations youth to voice their concerns and offer real solutions to help 'close the gap' through the First Nations Youth Report.
The First Nations Youth Summit speakers and mentors included Jayde Geia, senior consultant at EY; Talie Elu, manager at Faces of the Straits; Dean Foley, founder at Barayamal and the Indigipreneur Podcast; Dylan Mottlee, founder at Deals Online and director at Burbaga Aboriginal Corporation; Celeste Carnegie, Indigenous STEAM program producer at Museum of Applied Arts and Sciences; Leslie Dingo, professional trader and investor; Matthew Compton, chief operations officer at Really; and Tamina Pitt, former software engineering intern at Google.
ends