Generation Australia aims to generate early pathways to meaningful careers
By Leon Gettler >>
WITH THE BUDGET forecasting unemployment to peak at 8 percent in December 2020 and stay at around 6 percent until 2023, because of the coronavirus recession, the timing is perfect for Generation Australia.
Generation Australia is part of a global non-profit organisation, founded by McKinsey in 2015, to help support young people into meaningful careers.
It is now operating in 13 different countries and 100 different cities and was set up in Australia last year.
Erin Brindley, the national programs manager at Generation Australia, said the organisation aimed to disrupt the current approach to vocational training.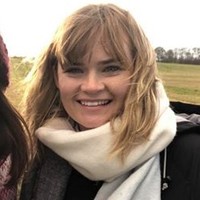 She said Generation Australia's initial focus was on young people, to tackle youth unemployment, because it is currently so difficult now for young people to access jobs without experience.
"But over the last year or so, we have realised our methodology works for anyone," Ms Brindley told Talking Business.
"It's especially relevant this time with COVID and the number of people who have been displaced who are either mid-career or later into their careers as well."
DEMAND LED PROGRAM
Ms Brindley said Generation Australia's methodology was demand-led. The organisation does a market-wide analysis to locate the jobs and spends a lot of time with employers to ensure there are jobs there at the end of the program.
"No matter where we are, we conduct what we call activity mapping and market research to look at where the demands are and what issues employers are facing," Ms Brindley said.
"It might be retention of talent, it might be they are finding people coming into the entry level role without enough knowledge to do the role effectively.
"We take all these things into account and then we work with local partners to strengthen what we do."
For example, with its disability worker support program, it works with the Cerebral Palsy Alliance and the web developer program works with Academy XI.
FOCUS ON BEHAVIOURAL QUALITIES
Secondly, instead of focusing on technical skills, it looks at behavioural qualities and mindsets of job candidates to identify what it takes to succeed in those roles.
Generation Australia designs behavioural skills and mindsets to address those issues and provides mentoring alongside that.
It assesses every candidate to see whether they would fit in the role. It doesn't examine skills so much as qualities like motivation, and whether candidates are fit for the role.
Generation Australia will continue to support job candidates for six months after they take on a new role.
With COVID-19, it now delivers its services online with a goal to eventually deliver some face to face when it is appropriate again. People can work in a group or individually with an instructor.
Generation Australia is now running two programs for job candidates. The first is for disability support work, now focused in the greater Sydney region and the Hunter Valley.
It is also running a junior web developer program. There are now 100 students training in that program with another 50-75 coming on board in mid-October.
These have been identified as the growth industries when the economy moves out of recession.
"It's just expanding for us into any different where we feel we can support students and where it's been shown that those are the industries and businesses that are going to rebound the quickest after COVID and once the market starts recovering," Ms Brindley said.
www.australia.generation.org
Hear the complete interview and catch up with other topical business news on Leon Gettler's Talking Business podcast, released every Friday at www.acast.com/talkingbusiness.
ends