Finder warns of 730,000 interest-only mortgages: 'a ticking time bomb'
UP TO 730,000 Australian mortgage holders on interest-only loans will be hit with higher repayments this year, according to new research by Finder, the Australian comparison website.
A Finder analysis of Australian Prudential Regulation Authority (APRA) data has revealed that 730,000 interest-only home loans will convert to principal and interest loans in 2020.

Finder is warning that of all the home loans granted in 2015-2016, a worrying 39 percent ($295 billion) were interest-only (IO).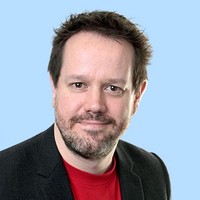 Graham Cooke, insights manager at Finder, said borrowers on IO loans needed to financially prepare for their interest-only period to expire.

"Interest-only home loans allow borrowers to only repay the interest portion of their mortgage for a set period of time, usually between three and five years," Mr Cooke said.

"This means repayments tend to be lower because you're only paying off the interest on your loan, rather than the principal as well.

"But borrowers can be hit hard once their mortgage converts to principal and interest, as their repayments can increase significantly. If you know your IO loan is expiring this year, it's important to factor this into your budget," Mr Cooke said.

If the average loan size during the 2015/2016 period was $395,000, interest-only borrowers can expect to pay an extra of $3,600 per year if forced onto a standard variable loan with an interest rate of 4.80 percent.

Owner-occupiers or investors who borrowed above the $395,000 average could be hit even harder, he said, with the increased cost for a million-dollar loan clocking in at $789 per week, or $9,468 annually.

Mr Cooke said interest-only borrowers did not need to stick with the same lender once their loan converts.

"If your interest-only loan is due to expire in the coming months, start comparing your options now," he said. "There are hundreds of principal and interest loan products to choose from.

"Banks will sometimes offer a discounted variable rate on a case-by-case basis in a bid to keep your business. It's therefore worth negotiating with your lender for the biggest rate discount you can get.

"The lowest rate available on Finder is currently 2.84 percent, and there are more than a dozen variable home loans that start with a '2'. If your current lender can't match this, there's no need to stick around," Mr Cooke said.
ends