Small business 'crying out for capital' to grow - Ombudsman
AUSTRALIAN Small Business and Family Enterprise Ombudsman, Kate Carnell has urged senators to back the Australian Business Growth Fund Bill, claiming it will "significantly encourage business growth and promote economic expansion".
"We strongly support the investment by the Commonwealth in the Australian Business Growth Fund to provide much-needed patient capital to SMEs seeking to realise their high-growth potential," Ms Carnell said.
"This investment is critical to the success of the fund. Previous attempts leaving it to industry to establish the business growth fund, resulted in no action.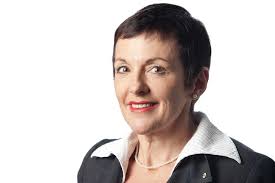 "The fund is aimed at SMEs that need patient capital and have been overlooked by venture capitalists and other investors. The fund is focused on helping an SME grow to a point where they don't need the equity investment," Ms Carnell said.
"The overwhelming feedback to my office from the small business community is that a lack of access to funding is their biggest barrier to growth.
"RBA Governor Philip Lowe has made a number of pertinent observations about the credit squeeze impacting the small business sector and how that's effecting the economy more broadly.
"In November last year, Dr Lowe said we will all be better off if businesses have the confidence to expand, invest, innovate and hire people," she said.
"The Australian Business Growth Fund will help address the critical funding gap as identified in our Affordable Capital for SME Growth report, for long-term, patient capital to enable our up-and-coming, high growth potential SMEs to flourish.
"Similar models in the UK and Canada have been tried and tested, providing access to affordable capital for businesses that have gone on to demonstrate successful growth."
ends