Aussie fintech Athena Home Loans attracts $45m in funding
INVESTORS Square Peg Capital, Hostplus and AirTree have led the way in a $25 million 'Series B' capital raising for Australian fintech start-up, Athena Home Loans, to take the home loan innovator's total funding so far to $45 million.
The backing of Square Peg Capital, along with Australia's biggest venture capital investor and industry super fund, Hostplus, and Australian venture firm, AirTree, is seen as an affirmation that Athena is on the right path to becoming Australia's most innovative home loan provider and the strength and calibre of its backers is a validation of the company's model.
Venture capitalist and co-founder of Square Peg, Paul Bassat, who also sits on the Athena board, said investing further into Athena verified the vast potential Square Peg saw in the business.
"Having worked with Nathan, Michael and the team over the last year, I have enormous admiration for the speed at which they have navigated complex financial systems to develop a robust and customer-centric mortgage service," Mr Bassat said.
"Athena is solving a really important problem for home buyers and is certainly one of the most exciting fintech companies in Australia. We are thrilled to back the team again and look forward to supporting them on this extraordinary journey."
The Series B raise has come six months after the company announced a Series A fund raise led by Macquarie Bank and Square Peg Capital – and three months after announcing a strategic partnership with Resimac Group.
The company was founded by two experienced ex-bankers in the sector, Nathan Walsh and Michael Starkey, who are passionate about helping Australians "make the journey to home ownership faster, cheaper and stress free".
Athena is built to be a very different kind of home lender to what is currently in the market and a genuine alternative to the big banks.
It is powered by what is claimed to be Australia's first 'cloud native' digital mortgage platform, and Athena delivers better rates through a unique funding structure, bypassing the banks to connect borrowers to superannuation fund-backed loans.
Square Peg Capital invested in Athena in Series A and further solidified its support of the home loan provider by leading the Series B round.
Industry superannuation fund Hostplus is one of the highest-performing and most forward-thinking super funds in Australia with over 1.1 million members and $37 billion in funds under management. Hostplus has spearheaded investment in the local start-up ecosystem, with over $1 billion of its fully-diversified portfolio committed to Australian venture capital managers.
Hostplus chief investment officer, Sam Sicilia, said the industry super fund's long-term venture strategy attracted the group to Athena Home Loans.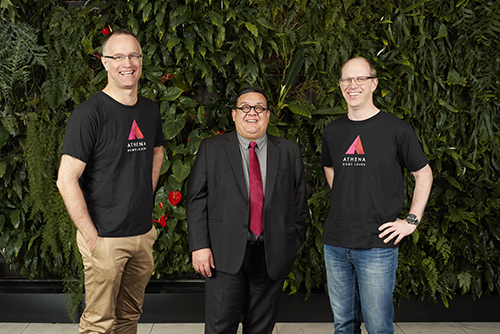 "We are a firm believer in the potential for tech-led innovation to deliver future prosperity for Australians and strong risk-adjusted returns to members," Mr Sicilia said.
"Athena is a great example of disruptive innovation delivering big savings for home loan borrowers."
Athena COO Michael Starkey said, "We are delighted to have Hostplus and AirTree joining Athena as investors. Athena's journey has benefited hugely from the insights and support from some of Australia's smartest investors. It's clear the timing has never been better to offer a fairer home loan."
AirTree is an Australian venture capital firm that invests in world-class entrepreneurs, and most recently raised $250 million to invest in disruptive Australian technology companies.
"Athena has assembled one of the strongest teams in the Australian fintech market and are building a home loan company that is very different to anything that exists today," AirTree Ventures partner James Cameron said.
"They have built what we believe is the most technologically advanced mortgage platform in the country – and this means a better experience and better value home loans for Aussie borrowers. We're excited to be backing them on the journey."
Currently in pilot stage, the Athena customer proposition is compelling.
"During our pilot, we are already seeing the power of the Athena proposition to save money and change lives," Athena CEO Nathan Walsh said.
"A single mum who will be able to pay off her home loan 19 months earlier and save $130,000 over the life of the loan. A family with three young kids who will save $40,000 on their home loan can now take the family on the first holiday in years. It's powerful stuff."
"Our key priorities with the investment will be to continue to innovate our platform, invest in talent and scale the business," he said, with the platform ready to launch in early 2019.
www.athena.com.au.
ends