Whistle while you work on ethical problems
EDITORIAL >>
WHISTLEBLOWER protection and legislation is one of the major transformative issues facing Australian business today – and yet it is faint on the radar screens of business leaders.
The business behavioural impacts of recent information passed on by whistleblowers to media outlets have been massive. They have prompted calls for a Royal Commission into Australia's banks. They have resulted in a Royal Commission into Australia's union movement.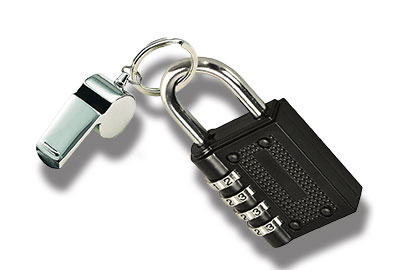 Perhaps most spectacularly, the 'perfect storm' created by the anonymous whistleblower who released the Mossack Fonseca Panama Papers has rocked banks, governments – witness the resignation of Iceland Prime Minister Sigmundur Davíd Gunnlaugsson – the world's leading business advisory firms and many of the business world's high achievers.
And there is a lot more to come.
The Panama Papers are the basis for revelations that will play out for many years – and yet Mossack Fonseca is said to be only the world's fourth largest organiser of 'offshore' low tax jurisdiction companies. Unquestionably, similar organisations, and the banks that have facilitated these transactions, will be shoring up their security (and grip on staff behaviour) to prevent whistleblower action against them.
Questionably, while it makes 'business' sense to boost such security, it realistically makes just as much sense for them to examine their own ethics. Right now.
Astute business leaders need to find where their companies are verging on the unethical and change that behaviour. Use this period of time as a catalyst for urgent change.
Business leaders devote so much time and money to building their brands without looking clearly for the simple ethical lapses that can sink those brands.
Change now will be the only possible defence against any revelations of poor company behaviour.
"We have just become aware of the problem and are conducting a review …" or statements of its ilk hold little traction, compared with companies acting on internal whistleblower information early, fixing the problems with staff and customers – and then openly explaining what has been done to solve such problems.
Surely, this is where company websites and social media programs earn their place in company budgets?
AUSTRALIAN ADVANTAGE
Australian business leaders have an opportunity to lead the world in this area, thanks to an Australian Research Council-facilitated project with four national universities (see story page 3).
The Whistling While They Work 2: Improving managerial responses to whistleblowing in public and private sector organisations research project is calling for Australian business leaders to complete two online surveys that will help shape recommendations on both whistleblower protection legislation and the development of strategic programs to assist business in ethical governance areas.
The research team, headquartered at Griffith University, has already said it would use the results to help develop and write the replacement to the Australian Standard on Whistleblower Protection Programs (AS 8004), which was published in 2003 but is currently withdrawn.
Astute business leaders will surely get behind this research project as this is an area in which time really is of the essence.
Just ask leaders at the Commonwealth Bank, Westpac, NAB, ANZ, 7-Eleven, Woolworths, Coles, Volkswagen and a host of others how much impact a small number of errant staff behaviours can cost in brand reputation and recovery.
Early action collaborating with, and addressing the concerns of, whistleblowers would, in every case, have been a far better alternative than the fallout of ignorance or cover-up.
ends