Infrastructure finance innovation goes begging
COMMENT EXTRA >> 
QUEENSLAND, and indeed Australia, has been hearing a lot about 'innovation' lately – especially about finding innovative ways to fund infrastructure.
Business Acumen has written about and followed a Queensland company, Infrastructure Financial Opportunity (IFO), for the past two years with great interest. This company, developed by former banker David Wallader, is collaborating with a unique European-based infrastructure funding platform that trades an underpinning bank guarantee – usually more than €100 million (about A$155 million) – and builds major infrastructure utilising the profits from this secure and audited financial trading.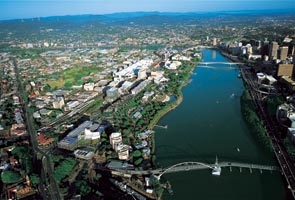 According to Mr Wallader, the trading platform is only available to private companies, only handles large infrastructure projects, is regulated by international monetary compliance authorities including the United Nations, World Bank and the International Monetary Fund, and cannot be accessed directly by government or for military infrastructure.
But Australian governments at all levels do need to understand this system for this country to utilise it – because governments eventually end up owning this infrastructure after the 'lease period' for the developer expires.
Here's how it works: A large Australian construction company may contract with government to develop, say, a rail system.
All the usual approvals apply, but it is the construction company which provides, say, a A$200 million bank guarantee – which is traded to fund this particular, say, A$1 billion project. At the completion of the project, which is conducted in the usual way, using the trading returns to service ongoing payments, there is no debt.
The developing company holds rights to operate the infrastructure for a set period (often 30 years and occasionally shorter periods) and at the end of that period the rail system is owned by the government.
Seems pretty innovative.
But Mr Wallader cannot get a decent hearing. He has been blocked by corporate middle management and dozens of disbelieving public servants and government officials for the past two years (ironically, they are often communications people). These 'gatekeepers' often remark to him that "it sounds too good to be true" and information about IFO seems never to be passed up the line to decision makers and government ministers.
Business Acumen, in an effort to help cut through, even recommended two leading figures in the resources sector meet Mr Wallader, briefly, to understand the IFO system and how it might be applied in Queensland. One of these resources leaders refused such a meeting on the basis that it was not core business for his organisation … without even knowing what it was about.
This 'innovative' organisation is now viewed in a very different light by Business Acumen.
That's the trouble with innovation: it's different. Without knowing how it works, it can seem too good to be true.
Business Acumen hopes this comment will at least help Mr Wallader to be heard at the right levels … the very business and government leaders talking so enthusiastically about 'innovation'. For Queensland's sake. For Australia's sake.
ends