Gathering Events team finds Brisbane 'village' caters for developing businesses
AN OLD African saying – 'It takes a village to raise a child' – is being applied successfully in Brisbane to help foster small businesses.
For local Brisbane businesses – such as unique and interactive catering solutions business Gathering Events – the challenges of running and growing a business are about to get easier with Brisbane City Council's mission to create Australia's most small business friendly city.
With three new council initiatives on the way to help small business flourish – including free small business networking events, workshops to enhance skills and empty space activations in suburban retail precincts – Gathering Events managing director Jen MacMillan said it was an exciting time to be in business in Brisbane.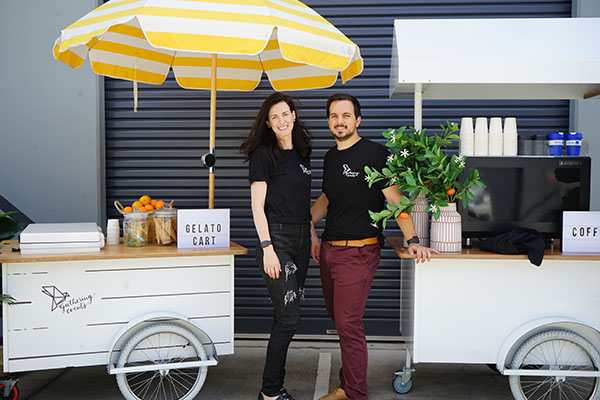 "We've been able to directly benefit from the support of council initiatives, including mentoring when we first launched our business, which gave me advice that has shaped where we are today, and more recently 50 percent off a food licence application fee," Ms MacMillan said.
"Even after five years in business, a saving like that is huge and gives us additional funds to invest into other areas of our business."
GATHERING EVENTS KUDOS
The Gathering Events business, which has grown organically year-on-year from a mobile caravan bar service to now offering clients food carts, gelato carts and cocktail bars, relies on local suppliers.
"All of our suppliers, from our printer to our gelato maker, are local," Ms MacMillan said. "We have come to consider them friends and these initiatives provide a way to create an even richer small business community in Brisbane.
"It is exciting to think that more businesses will have opportunities to develop with additional support and somewhere to talk about the challenges and wins – we're really all in it together."
With Brisbane as the base, Gathering Events has found its innovatie services in demand and now travels 'far and wide' servicing Brisbane, Gold Coast, Sunshine Coast, Byron Bay, Ipswich and Toowoomba. Gathering Events can also now service Adelaide city and the greater Adelaide region in South Australia, by arrangement.
LISTENING TO BUSINESS NEEDS
With more than 124,000 small businesses operating across Brisbane – and accounting for 97 percent of all registered businesses in Brisbane – the new support offered by Brisbane City Council will allow additional businesses to grow and start across the city.
Brisbane's Lord Mayor Adrian Schrinner said the new initiatives were in addition to existing small business support services and were a direct response to feedback from business owners.
"We know our small business owners are battling, and want to feel more connected to the local business community, have more life in the suburbs and access training that is focused on their needs," Cr Schrinner said.
"With the right support, small businesses can thrive in Brisbane and we want to ensure we are doing all we can to give these businesses the opportunities necessary to grow and stay in Brisbane."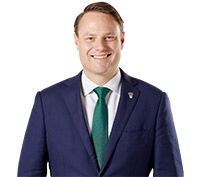 When thinking of anyone waiting to launch their idea or businesses in their startup phase, Gathering Events' Jen MacMillan said, "Brisbane is constantly changing and it is incredibly positive to see how our city is growing. Suburbs are being activated and Brisbane is now seen as a legitimate player by big brands. What better time to start something?"
Brisbane City Council also offers local business owners a 24-hour business information hotline and dedicated small business liaison officers who provide one-on-one support.
New small-business initiatives to be introduced in the coming months by the Brisbane City Council include free monthly small business networking events – to be held across Brisbane suburbs each month to help build regular local business connections – in addition to the existing Lord Mayor's Small Business Forums.
Also planned are free skills workshops, a series of free intensive business training sessions aimed to help small business owners enhance their skills and build capability. These are in addition to the Lord Mayor's Business Excellence Workshops.
Council is also developing a set of 'empty space activation' guidelines, for a pilot program to encourage property owners with vacant space in suburban retail precincts to allow temporary pop-up usage between long-term tenancies.
For more information on Brisbane City Council's small business support programs, visit www.brisbane.qld.gov.au
ends