Brisbane's Wintergarden backs 3D print shop
WINTERGARDEN, in Brisbane's Queen Street Mall has taken the innovative step of introducing 3D printing to its retail store range, establishing its own pop-up 3D Print Studio.
Wintergarden's owning company, ISPT, wanted to see how 3D printing might work to attract attention to the centre and trail new levels of product customization. It is also becoming quite an educational experience for Wintergarden customers.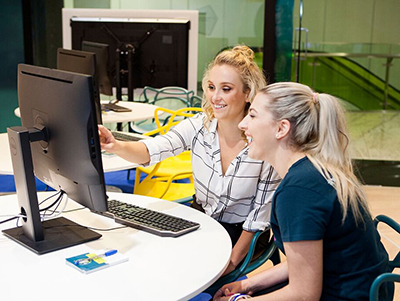 "Technology is revolutionising the shopping journey – so we've embraced this and capitalised on the latest innovations to deliver our customers a leading personalisation experience," Wintergarden senior centre manager Scott O'Donoghue said.
He said the 3D printers could create a number of jewellery pieces, from rings to bracelets, each customised by colour, design, thickness and size. Depending on the style chosen, the pieces can take from 15 minutes through to one hour to print, with the printers reaching temperatures of more than 200C during the process.
"We know that our customers engage more with a customisable product and we were drawn to incorporating the latest printing technologies to make this happen," Mr O'Donoghue said. "Customers spend time with our studio team creating their design and remain in-centre while it is being printed."
Available at the Wintergarden until August this year, Wintergarden offers shoppers a bespoke experience in personalisation through 3D printing technology, allowing them the opportunity to create their own personalised jewellery onsite.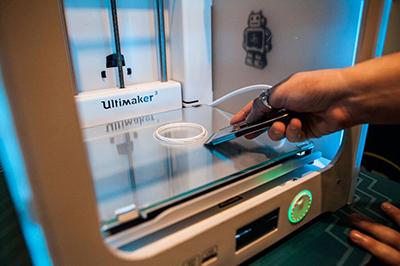 The free activation of the print service allows customers to choose between a ring, signet ring and bracelet, modify the design to suit including colour choice, add initials, print and wear – all within minutes.
Each of the four 3D printers owned by the centre have a microscopic camera installed so that the printing process can be viewed either on the central monitor within the studio or by passers-by via the television screen in the window.
Driving positive customer engagement and brand talkability, Mr O'Donoghue said the activation strongly supports Wintergarden's commitment to customer service and an unrivalled in-centre experience for their customers.
Wintergarden's 3D Print Studio runs through August and is open six days a week from Monday to Saturday from 11am until 2pm.
ends