Brisbane Convention Centre readies for re-opening
QUEENSLAND Treasurer Cameron Dick has formally announced that Brisbane Convention and Exhibition Centre (BCEC) will re-open in August 2020, with Queensland Health approving the centre's Site Specific COVID Safe Plan.

Mr Dick called the re-opening of BCEC i"a significant milestone for Queensland".
"As we unite and recover from the pandemic, it's cause for celebration that we can welcome staff and visitors back to this outstanding venue," Mr Dick said.

BCEC general manager, Bob O'Keeffe said the centre's plan is integrated with VenueShield, a new environmental hygiene protocol developed by BCEC's parent group, ASM Global and rolled out at ASM Global's 325 venues worldwide. VenueShield provides the most advanced hygiene safeguards and exceeds current regulations, according to Mr O'Keeffe.

To develop the comprehensive new protocols, ASM Global engaged its in-house executive teams including BCEC and distilled the expertise from across its global network of venues spanning stadia, arenas, theatres, convention and exhibition centres, including the Asia Pacific region.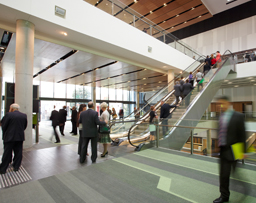 The centre is planning to host its first events from August 2020, with the health and wellbeing of clients, patrons and staff given top priority.

A newly developed BCEC Safe Event Guideline has been prepared and will assist clients in planning their events at the Centre and encompasses all the necessary health and hygiene safeguards, food safety measures and social distancing required under the current opening conditions. The Guideline is designed to ensure the safe hosting of events, providing reassurance and confidence for the Centre's patrons and staff.

With a total of 44 meeting rooms and event spaces, as a venue BCEC is able to provide the additional space that is required to accommodate current social distancing regulations for events of all sizes. The Centre has flexible and adaptable spaces, floor plans and capacities to satisfy all required protocols.

Mr O'Keeffe said, "It is yet another sign of green shoots in the recovery of the business events industry.
"BCEC drives almost 70 percent of Brisbane's business events room nights and we are looking forward to welcoming events back to the centre and doing what we do best, attracting much sought-after and high yield business events to Brisbane and Queensland."
ends