Airbnb partners with Luxico premium homestays
ACCOMMODATION platform Airbnb has struck a partnership with Australian luxury home hotel brand, Luxico to offer new premium home stay experiences.
Almost 200 first-class properties from Luxico will now be available to book on Airbnb, including in its newly launched Airbnb Plus program.
Guests will also get access to Luxico's bespoke 24-7 concierge and trusted property management services for travellers seeking a luxury offering.
Earlier this year Airbnb launched its premium tier, Airbnb Plus, in Sydney and Melbourne. Airbnb describes Airbnb Plus as "a new selection of only the highest quality homes with hosts known for great reviews and attention to detail". Airbnb also introduced new categories of homes including boutique hotels, bed-and-breakfasts (B&Bs), and vacation homes to the platform.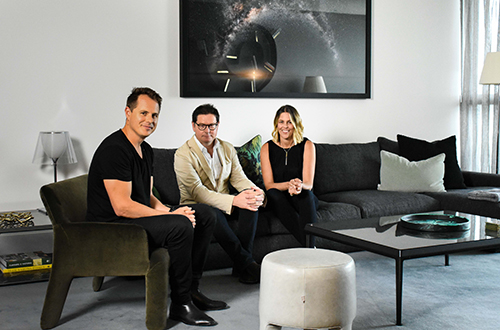 Airbnb country manager for Australia and New Zealand, Sam McDonagh said he welcomed the partnership with Luxico as another step towards achieving a vision of Airbnb for everyone.
"Earlier this year we unveiled a roadmap designed to bring the transformative benefits of Airbnb's local, personal and authentic travel to every type of traveler," Mr McDonagh said.
"As part of this, we are dedicated to working with small hospitality businesses that excel at offering the best host and guest experiences and living our mission of belonging.
"With the launch of Airbnb Plus, Luxico are the perfect partner to support this premium offering in Australia. With more and more Airbnb guests seeking homes that boast personality and seamless design, the addition of Luxico's concierge service will help attract and meet the needs of luxury travellers on our platform."
Luxico managing director and co-founder, Alexandra Ormerod said, "We're thrilled to see this partnership come to life. As one of the first partnerships of this kind Airbnb has formed in Australia, we're very excited to expand their premium listings as they diversify into new markets."
Ms Ormerod said only the best properties were invited to join Luxico, "with a thorough vetting process to ensure suitability for both guests and owners".
She said Luxico was recognised as one of Australia's fastest growing luxury travel businesses, averaging 40 percent year-on-year growth since its 2013 launch.
Ms Ormerod said Luxico was recognised as one of the leaders in the luxury accommodation space across Australia's east coast, managing exclusively marketed homes, penthouses and lodges across six key locations from New South Wales to Queensland, including popular tourist destination Byron Bay.
Further personalising Luxaco's high-end service, last year the company acquired digital concierge service and award-winning startup, Hello Scout.
ends