RCL Accelerator jets to San Francisco to land Australian startup opportunities
THE RCL Accelerator, which is powered by the Telstra-backed muru-D business growth system, has embarked on a mission to San Francisco to expose Australian startups to the US market like no other program has done before.
The Brisbane-based accelerator, founded by Steve Baxter of Channel 10's Shark Tank program and run out of River City Labs in Brisbane, is currently taking the cohort BNE4 to San Francisco to exhibit their startups at TechCrunch's Disrupt SF. Disrupt SF is the world's largest pre-series-A startup conference and the BNE4 cohort is exhibiting in their very own inaugural Australian Pavilion.
"There's no better way to showcase Australian startups ready to scale than to bring them to the world-stage of who's-who in the startup world," RCL Accelerator leader, Cristo Pajust said.
"Disrupt SF has historically been the platform for catalysing huge successes and I believe our BNE4 founders are ready to go eye to eye with their US counterparts."
Attendance at TechCrunch's Disrupt SF will see the nine Australian startups exposed to more than 10,000 industry professionals per day, 400-plus press outlets and entry to workshops and panels with more than 140 speakers including Reid Hoffman of Greylock Partners, Douglas Leone of Sequoia Capital and Priscilla Chan of the Chan Zuckerberg Initiative, to name a few.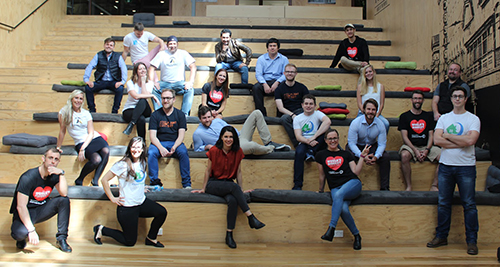 Along with a free ticket to the three-day tech startup conference – and usually ticket prices start from A$1,000 a day, founders in the BNE4 cohort will also take part in a week-long bespoke program in San Francisco designed to introduce them to internationally acclaimed entrepreneurs and mentors as well as potential investors, partners and customers.
The seven-day mission involves events run by 500 startups, Salesforce, Austrade and an exclusive mentoring event with 20 leading industry investors and entrepreneurs such as Viki Forest, Ryan Erving and Marius Ursache.
The RCL Accelerator program has designed this mission in support of the goal to encourage the growth and development of the Australian startup ecosystem and to empower Australian startups to 'think global from day one' said Mr Pajust.
The program's mission in San Francisco runs from September 2-9.
ends