Four start-ups join CUA-backed RCL Entrepreneurs Program
CUA, Australia's largest credit union, and technology start-up hub River City Labs, have welcomed four new start-up teams to the CUA Sponsored Entrepreneur Program (SEP).
The teams are based at River City Labs' new innovation space in Brisbane for 12 weeks, where they will have full-time desk membership to help accelerate their start-up ideas. Under the membership, the teams receive support such as structured mentoring, specialist masterclasses and support with publicity and promotion.
CUA has been supporting River City Labs since 2015 and has sponsored 24 teams to date. The collaboration is part of CUA's innovation strategy and the member-owned organisation's focus on leveraging external expertise, tapping into innovative new ideas and supporting start-ups to develop solutions to real-world problems.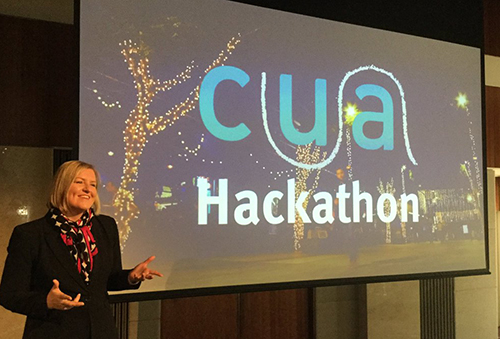 The latest cohort is working on developing business ideas which include:
Helping retailers to create better customer experiences by providing them with vision technologies and customised data analysis to personalise their services.
A payment system which allows travellers to use and pay with their choice of digital currency.
A software platform that empowers corporates and their lawyers to automate high-volume contract negotiations
Providing structure to otherwise casual lending arrangements between parents and millennials for major life purchases.
CUA's head of digital innovation, Melissa Witheriff said the SEP was an excellent opportunity for the start-ups to build successful foundations to become strong, global businesses.
"The teams have identified a significant market need and responded with unique ideas that are currently being turned into value-added solutions," Ms Witheriff said.
"Working with River City Labs gives us a real insight into the start-up culture as well as access to smarter and more agile ways of working.
"It's exciting that this year, the winning team from the 2017 CUA Hackathon is among the four new teams joining the program, so they can continue developing their idea around formalising family lending arrangements."
River City Labs chief executive Peta Ellis said, "The Sponsored Entrepreneurs Program is one of the most successful programs at River City Labs. With CUA as a major partner in this year's program, we can continue to deliver the support to each team."
ends