Drone pilots fined for breaching airspace regulations
DRONES flown near an Easter egg hunt and a wedding have cost their pilots hundreds of dollars in fines from the Civil Aviation Safety Authority (CASA), for breaching Australia's drone safety rules.
Another drone pilot has also been fined $1440 for flying in Sydney Harbour restricted airspace and flying within 30m of people. All three drones were being flown for recreational purposes.
The Civil Aviation Safety Regulations set out the drone rules and associated penalties.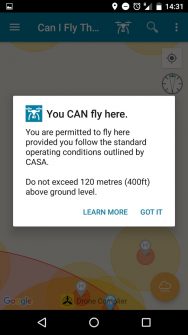 A group of children at a Canberra Easter egg hunt were put at risk by a drone flown at a height from which, if the drone malfunctioned, it would not have been able to clear the area. The drone pilot was fined $900.
A $900 fine was also issued for hazardous flying at and near guests at a wedding in regional NSW. All three drone pilots paid the penalties issued by CASA.
CASA director of aviation safety, Shane Carmody, said fines would continue to be issued where people broke the drone safety rules.
"The rules protect people, property and aircraft from drones," Mr Carmody said. "If you fly a drone it is your responsibility to fly by the rules and stay safe at all times.
"Every drone pilot should download CASA's drone safety app, which will help them fly safely."
ends