Aviation traffic sees more growth after strong 2016
AUSTRALIA's domestic aviation industry had record freight movement growth in 2016 as well as a 2 percent increase in patronage to 61.34 million passengers.
Cargo movements on regular passenger transport (RPT) flights were up 20.5 percent to 435,700 tonnes.
The annual domestic airline statistics issued by the Bureau of Infrastructure, Transport and Regional Economics (BITRE) were an encouraging sign for an industry that has endured a turbulent round of commercial failures and setbacks over the past decade.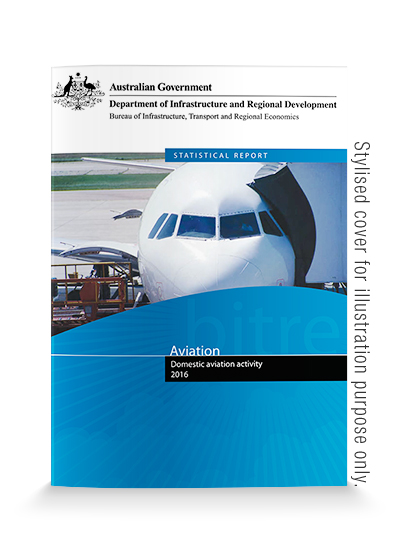 Federal Minister for Infrastructure and Transport, Darren Chester said these were "strong figures" and claimed it was evidence the government's policies to grow the Australian aviation industry were succeeding.
"From January to December 2016 we saw growth in almost all areas of domestic aviation, and particularly encouraging is the rebound in freight movement after a low 2015," Mr Chester said.
"These latest figures also show that, with 26.93 million passenger movements recorded in 2016, Sydney has maintained its position as Australia's busiest domestic airport, followed by Melbourne with 24.78 million passenger movements.
"The Australian Government is working hard to support the momentum by delivering key airport infrastructure upgrades, aviation reforms and reducing red tape," he said.
"The Melbourne-to-Sydney route was again the nation's busiest with the number of passenger movements increasing by 3.4 percent to 8.9 million, compared to 2015.
"It's also pleasing to see continued growth at our regional airports where 24 million domestic passenger movements were recorded in 2016 — a 1.3 percent increase on 2015.
"Of the top 50 regional airports, the strongest growth was at Wellcamp airport near Toowoomba with 120,700 passenger movements in 2016 in only its second full year of operation," Mr Chester said.
"Based on January 2017 figures it looks like the trend in growth is continuing with a 2.8 percent increase to 5.15 million passengers travelling within Australia compared to January 2016, and an increase in cargo movement of 10.8 percent to 33,600 tonnes."
https://infrastructure.gov.au/aviation/
ends