Cessna Citation Latitude lands in Australia
HAWKER PACIFIC has conducted Australian and New Zealand demonstrations tour of the new 'flat floor' Cessna Citation Latitude jet.
The Cessna Citation Latitude is the first business jet to combine a wide, flat-floor, stand-up cabin and internet equipped interior with a midsize price, according to Hawker Pacific's Tony Jones.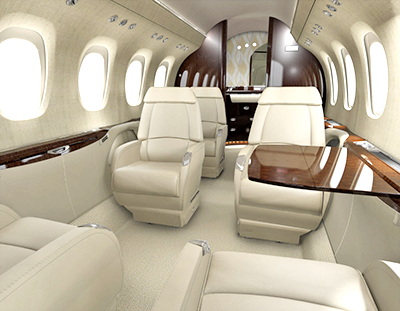 Mr Jones said the Citation Latitude was leading the way in business flying and boasted advanced features.
"The Cessna Citation Latitude boasts the most spacious, refined cabin in the midsize jet category providing more space for business productivity," Mr Jones said.
"With the latest cabin technology, enhanced performance and excellent value proposition this jet is leading the way for the future of business flying.
"We are delighted to be touring the Cessna Citation Latitude across Australia and New Zealand and demonstrating its advanced features and exceptional capability to potential buyers."
The Cessna Citation Latitude's spacious cabin features legroom and storage space to accommodate long business trips for up to nine passengers. Passengers can stay connected on board with standard Wi-Fi and cabin comfort is managed by touch screen controls.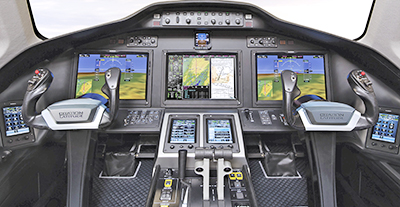 Twin Pratt and Whittney turbo fan engines deliver the Citation Latitude's impressive performance which includes short runway take off capabilities. Garmin avionics offer pilots the comfort and information they need for a reliable and efficient flight.
The advanced airframe design features an electronic 31-inch entry door and also incorporates lightweight composite materials for the nose radome and fairings.
Hawker Pacific is the sales representative of Cessna's manufacturer, Textron Aviation.
Hawker Pacific is a market leader in integrated civil and military aerospace sales and product support in South East Asia, Australia, the Pacific and the Middle East and is one of the largest independent companies of its type in the region with over 600 employees.

Hawker Pacific represents some of the world's leading aircraft manufacturers, including Textron Aviation which makes Cessna and Beechcraft, Bell Helicopter, Diamond Aircraft and Mahindra Aerospace and provides service support for a wide range of manufacturers. Hawker Pacific is also a primary dealer in used aircraft with networks to source, acquire and trade aircraft globally.

The Hawker name dates back to the World War One AFC and test pilot, Australian Harry Hawker, whose name was adopted by British aircraft pioneer Tommy Sopwith for new models developed for World War Two and beyond.
ends