Australian companies take note as Thailand legalises medical marijuana
By Ellen Boonstra, Asia correspondent >>
ONCE KNOWN as one of the world's top growers of recreational marijuana, Thailand has turned over a new leaf by becoming the first country in Southeast Asia to legalise cannabis-based products for medical patients, the Thai Government announced at a recent seminar.
The Narcotics Law of 2019, which came into effect earlier this year, states that "organisations and individuals who have obtained a license may produce, possess, import and export cannabis for the purpose of treating diseases and other medical conditions. The use of cannabis for study, research and the treatment of patients must be controlled under the care of registered practitioners, while the consumption or sale of cannabis for recreational use is still punishable by law".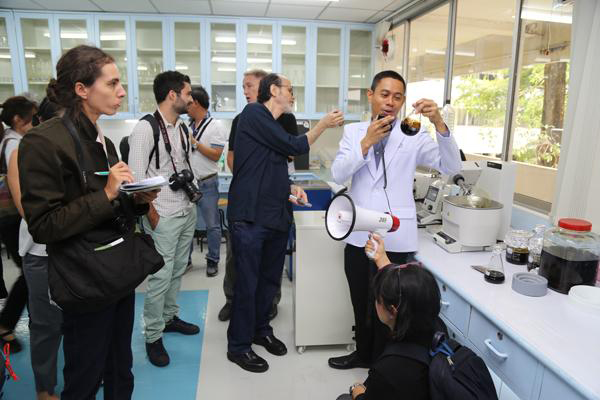 Under strict guidelines laid down by the Ministry of Public Health and the Government Pharmaceutical Organization, the pilot program started last month at two hospitals in the provinces of Prachinburi and Sakhon Nakhon. Patients here are prescribed cannabis oil for a variety of ailments, such as the nausea and loss of appetite associated with chemotherapy, along with chronic cases of pain.
This year, more than 400 doctors and pharmacists have been trained in prescribing this age-old cure, along with almost 3,000 traditional medicine practitioners, said government officials at the seminar.
For decades now, medical researchers in the West have pointed out the curative properties of chemical compounds like CBD, with California becoming the first American state to lift the ban on medical marijuana in 1996.
Yet the roots of this versatile plant are buried deep in history and folk cures. The strain of the cannabis sativa plant, known as hemp, has been used as a fibre for 10,000 years. Before the invention of modern paper, printers used its hemp variant to print everything from the Bible to Alice in Wonderland and the American Declaration of Independence.
THREE MILLENNIA IN CHINA
The use of medical marijuana has been chronicled as far back as 2900BC in China, but its popularity in Europe owes a debt to the Irishman, born in 1809. It was Dr William Brooke O'Shaugnessy, who prescribed it to Queen Victoria for menstrual cramps.
Believing that the plant had many other uses, he wrote in a medical journal, "When pure and administered carefully, cannabis is one of the most valuable medicines we possess."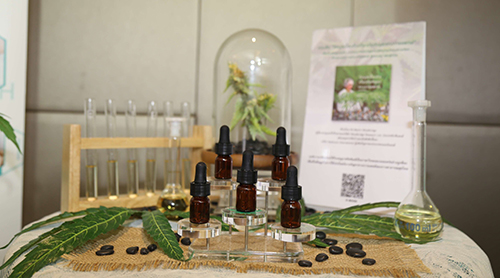 In May 2019, the cover of The New York Times magazine showed a gummy bear laden with an extract from the marijuana plant known as CBD, with a list of promising cures that included everything from a possible cure for cancer to alleviating the symptoms of PTSD, brain injuries, depression and insomnia.
Only a decade ago a story like this in such a prestigious publication would have been unthinkable. But as countries around the world move to legalise medical marijuana – and in some cases, like Uruguay and Canada, its recreational cousin – the debate has shifted from the moral to the medicinal.
Across the world, companies have been quick to realise that investing some seed money in this cash crop will yield long-term dividends.
At the recent seminar in Bangkok, Adam Benjamin, director of Medifarm, said his company had already partnered with a firm in Israel, which is a world leader in medical marijuana.
An Australian firm, Medifarm now has its sights set on Thailand, where the company has offered its expertise for free.
"We would like to work with the Thai government on this for free," Mr Benjamin said.
Medical marijuana, and its many offshoots, have enormous export potential, he said, as more and more countries move to legalise the medicinal and/or recreational use of cannabis products.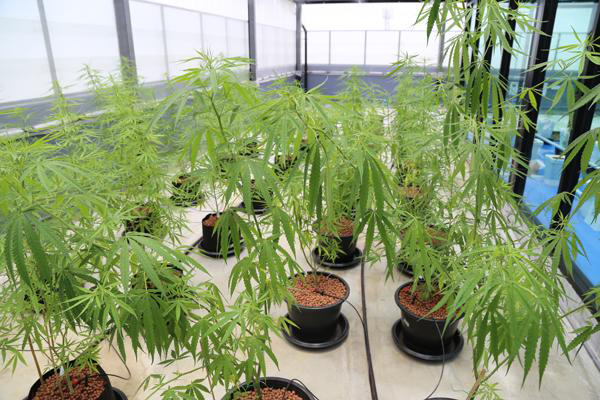 Australian investments in marijuana farming and developing new medicines derived from this plant are surging, he added.
But the tight regulations that govern the use and distribution of such products in Australia have yet to be tested in Thailand. Critics of the new law believe that it's ripe for exploitation.
To nip such problems in the bud, the Ministry of Public Health is laying the groundwork for a medical cannabis service system. Under the Special Access Scheme, the prescribing of cannabis-derived products will be strictly controlled.
After the Universal Coverage Scheme (UCS) came into effect Thailand in 2001 to provide affordable medical care for all, within a decade the program covered almost 98 percent of Thais.
The supporters of the Narcotics Law of 2019 point to this ongoing success story as auguring well for the Thai government's first steps into the growing field of medical marijuana.
ends