Kicking brand goals in the thriving digital marketing game
INTERNET marketing specialists SponsoredLinX, one of Australia's largest privately-owned digital agencies, is reaping the rewards of what founder and CEO Ben Bradshaw describes as "unprecedented demand" for digital marketing assistance.
He said SponsoredLinX had seen a strong year's trading with revenue growth tracking at 30 percent. To further fuel expansion, SponsoredLinX Group had increased its workforce by 50 percent to more than 150 staff in the past six months.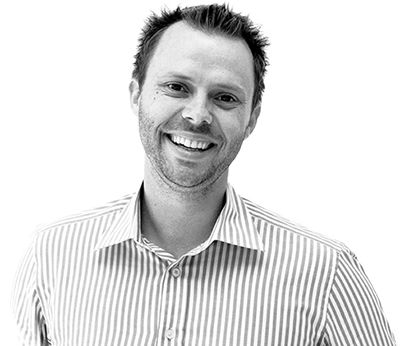 "This is an excellent result for SponsoredLinX," Mr Bradshaw said, "The company continues to deliver on a progressive and sustainable business strategy and has significantly expanded its footprint in Brisbane, citing unprecedented demand for its unique combination of developing and maintaining successful digital marketing campaigns."
Mr Bradshaw said mobile search traffic was revolutionising small business activity, with comScore research on Facebook showing that users aged 18-34 spend about 800 minutes per month engaging with the site, either by desktop – with a reach of 91.4 percent – or mobile (99.3%). For those aged over 35, statistics show an average of 560 monthly minutes spent on Facebook.
Mr Bradshaw said Facebook also generated a 90.2 percent reach among millennials, more than 30 percent higher than second-placed Instagram.
"On mobile, Facebook again leads with an influential reach of 97.9 percent," he said.
"Most businesses do not yet realise the power of mobile, and that a mobile website could be their most powerful marketing tool, due to their high conversion rate."
Mr Bradshaw predicted that in less than three years, mobile search would overtake desktop searches – and with technology advances making it easier to make online purchases by mobile phone.
"People search differently via mobile than they do on their desktop, with 59 percent only looking at the first page of search results when conducting a search on their Smartphone," Mr Bradshaw said.
He described SponsoredLinX's role as being to ensure clients get on that first page of search results, no matter what type of device or program they use – and that when they do so, the experience drives greater real world customer-business contact.
"The business community's acknowledgment that digital marketing is now a commercial imperative has radically shifted perceptions over the past few years," Mr Bradshaw said.
"That's a pretty exciting opportunity for everyone in this sector as we're seeing incredible reach and diverse capability positively impacting everyday products and services not only commercially, but socially and culturally.
"With consistent growth throughout 2017, SponsoredLinX has paved the road for innovation in 2018," Mr Bradshaw said. "This year, we have addressed the significant increase in mobile usage through app development and proprietary technology. This has driven deeper offerings for our SME clients."
Brisbane born and raised, Mr Bradshaw said Brisbane had a competitive advantage when compared with other cities in the Asia Pacific region and was "the perfect base to run a cost-competitive business".
"With Brisbane's great infrastructure, it continues to strengthen its base of knowledge, talent and innovation, it is a great place to be and do business," Mr Bradshaw said. "Our notable expansionary growth is a great confidence boost for Brisbane, which is why SponsoredLinX is proud to remain headquartered in Brissy."
Since launching in 2006, Mr Bradshaw and his partner Shannah Whitford-Lowe have built a technology empire, now based in Fortitude Valley, that has sustained robust growth, spanning four cities, now with more than 150 employees.
"We've expanded significantly to ensure that we can bring to market the benefits of new technologies," Mr Bradshaw said. "Businesses are seeking expertise to help them manage and benefit from technology-driven change and disruption. To meet this need, SponsoredLinX crafts digital marketing campaigns for clients to achieve audience engagement.
"Being successful in the highly-competitive, cut-throat industry of technology is difficult but with the right technology platforms and personnel, success becomes achievable. My personal dream of becoming a successful technology company has been realised as a result of pure hard work and innovation," Mr Bradshaw said.
He described SponsoredLinX as an end-to-end data driven digital marketing solution agency, specialising in tailored strategies that deliver a direct return on investment to a wide range of businesses. He said using the latest technologies and pioneering new strategies. SponsoredLinX teams were able to offer unique solutions across a number of services with a heavy focus on data-driven marketing and application programming interface-driven solutions.
"Our goal at SponsoredLinX is to leverage on digital capabilities to change the way businesses operate to achieve greater business success through cutting edge digital marketing technology," Mr Bradshaw said. "We support SMEs with the right technology to provide industry-focused solutions, leveraging on the latest innovations that will drive digital marketing competitiveness.
"A digital marketing presence is undeniably important for any SME business, but with so many platforms out there, how do you know which ones to be present on?
"We walk clients through which social platforms their business should be present on and why."
Mr Bradshaw said most requests from businesses sought help with digital strategy across Google Adwords, SEO, mobile marketing, social media management, app marketing, mobile websites and web development.
ends