Bank of Melbourne first to launch biometric technology in mobile banking
BANK of Melbourne – an innovative full-service bank that has joined the Victorian Leaders business development organisation as an Industry Partner – has taken a lead in secure mobile banking in Australia that will assist business.
It has launched new technology that allows customers to securely logon to mobile banking on their iPhone 5S, iPhone 6, or iPhone 6 Plus, by using the fingerprint sensor, known as Touch ID.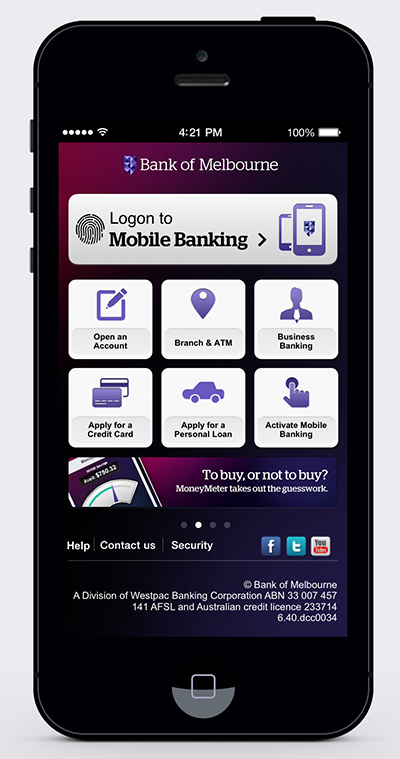 The new technology will add further security and convenience for the increasing number of customers banking on their smartphones, according to Bank of Melbourne, and follows St George Banking Group's announcement last month that it would be the first bank in the world to utilise the Touch ID technology for mobile banking.
Bank of Melbourne chief executive Scott Tanner said existing technology from fingerprint enabled-phones was used to build enhanced capability that allows customers to securely log on to mobile banking.
"An increasing number of our customers are doing their banking on mobile devices – that's why the launch of Touch ID for mobile banking is such an important innovation for the industry," Mr Tanner said.
"As far as we know, we're the first bank to offer fingerprint logon to mobile banking.
"We're excited to be at the forefront of innovation, providing quicker and easier ways for our customers to check their balance, transfer funds, and complete other transactions. We are building the bank of the future, today."
The finger-sensor technology will be one option for customers to log on to mobile banking. The home screen of the Bank of Melbourne mobile banking app will have an option to securely use Touch ID or enter other security credentials, such as a security code or access number and password.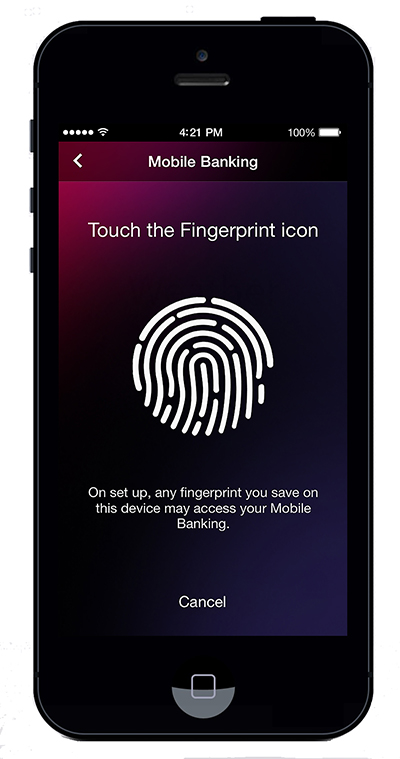 The availability of Touch ID technology for mobile banking coincides with the release of Apple's iOS8 operating platform last week, with customers now able to download the updated version of the Bank of Melbourne mobile banking app.
The fingerprint logon for mobile banking capability will also be extended to the Android-based Samsung Galaxy S5 in the coming months.
ends