Business mobility: from sheds to skyscrapers
WHAT started as a simple idea between two friends for a retail online store, selling mobile phone handsets and accessories, with stock kept in a family's backyard shed, is now underpinning growth into new business areas – including high-rise property development. 
Mobile HQ may now be Australia's leading wholesale supplier of mobile device spare parts, accessories and repair tools, but the business has certainly come a long way from its germination through a chance meeting between entrepreneurs Mark Winslade and Luke Hindson.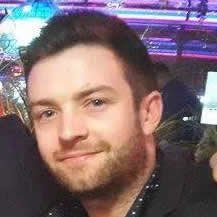 Right from their first introduction through a mutual friend, Winslade and Hindson knew they had similar goals and ambitions for making money and future business success. They were aged, respectively, just 20 and 21 when they set of on the entrepreneurship path together. 

With Mr Winslade working full time, and Mr Hindson working and studying, all 'spare' hours were used to improve and run Mobile HQ. What they described as a "lightbulb moment" after a few months forced the two to change the direction of their business – they dropped the handset sales to purely focus on a niche in wholesale distribution of mobile device components.
While the company's first official office was, indeed, Mark's parents' shed, with the family dog by their side, the business grew month on month, and demand constantly outstripped supply.
It only took eight months for them to outgrow the shed and to move to a factory, based in their local town of Mornington, Victoria. Today, just seven years later, the business is located in a modern facility in Carrum Downs, and employs 18 staff.
Due to strategic succession plans, Mobile HQ is now run under management and Mr Winslade and Mr Hindson are focusing on other ventures through their investment arm, StartX Capital. 
The latest addition to the StartX Capital portfolio is Estate Baron, an online crowdfunding investment platform which allows any person to make investments in residential or commercial developments, with a minimum investment starting at $2,500.
Estate Baron is currently raising capital for its first development in Frankston, Victoria and expects to have the platform live in the coming months.
Mr Winslade and Mr Hindson said they were confident it would only be a matter of time before they could help to fund skyscrapers using the Estate Baron platform.
Mobile HQ is an Executive Member of Victorian Leaders.
This email address is being protected from spambots. You need JavaScript enabled to view it.
This email address is being protected from spambots. You need JavaScript enabled to view it.
ends