AUSTRALIAN computer vision technology innovator, Seeing Machines, is making an impact globally, especially in the area of driver monitoring and safety.
Founded in 2000 as part of an association with Australian National University, Seeing Machines today is at the forefront of driver monitoring technology and has more than 200 staff and operations worldwide including the US, the UK, South America, Europe and across South East Asia.
"Our solution enables machines to see, understand and assist people – we're considered a world-leader in computer vision technology," Seeing Machines chief financial officer James Palmer said.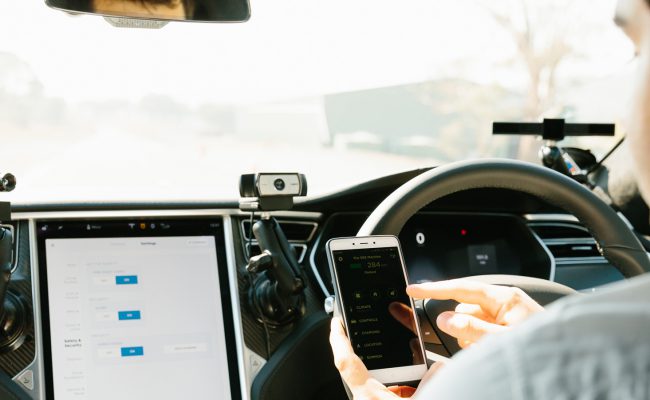 "The primary application is driver monitoring systems, and it basically monitors driver attention for drowsiness and distraction using face recognition and eye-tracking. The aim is to reduce accidents and help save lives."

The first real opportunity to commercialise the Seeing Machines technology came in 2007 as a result of the resources boom. Seeing Machines technology was originally used in heavy mining vehicles in Australia to monitor shift workers and reduce accidents and incidents.
It was in this resource-boom period that the organisation started exporting, taking advantage of opportunities in overseas markets which were also benefiting from growth in the mining sector.
This resulted in an exclusive global partnership with Caterpillar in 2015, through a licensing agreement, which has enabled Seeing Machines to expand its capabilities into other transport areas and expand its footprint globally.
"In 2016 our attention turned to taking the product and making it work for coaches and commercial fleets," Mr Palmer said. "That led to the birth of our fleet business.
"Our products had to be retro-fitted to suit the needs of lighter, less rugged vehicles and we also looked at applications for the automotive sector."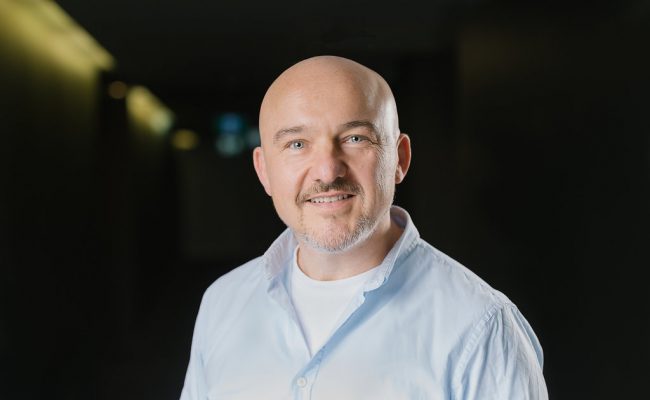 Working as part of a supply chain, Seeing Machines has built relationships with a range of corporates that sell bundled solutions to automotive companies. Seeing Machines' FOVIO software was launched in September 2017 in the General Motors CT6 Cadillac.
"It's the first car to have 'level two' autonomous driving that monitors the driver during hands-free driving to ensure that the driver can take over when conditions change," Mr Palmer said.
"We are also working to deliver the technology to other automotive brands. The lead times are huge so we will only see the next vehicles with our driver monitoring technology roll off the production lines from 2021."
FINANCING GROWTH
In 2017, Seeing Machines experienced a growing demand for its expanded range of solutions, winning business from the reputation of its market-leading technologies.
The executive team recognised the business was evolving from what was effectively a technology start-up to a more mature business. There grew a rapid need to scale for greater manufacturing volumes and dealing with multiple overseas suppliers.
One of the key opportunities that the organisation was looking at was a landmark contract with Thai-based distributor, Kiattana Transport, in the fleet business. Seeing Machines won a contract to deliver 8,000 units of its Guardian driver monitoring units and needed working capital to manage manufacturing and delivery by June 2018.
Mr Palmer said the company explored opportunities with their own bank and also several others.
"Their answer to us was always that we were a little too early stage for them," Mr Palmer said. "And in fact, one of the banks we were talking to did suggest Efic as an option.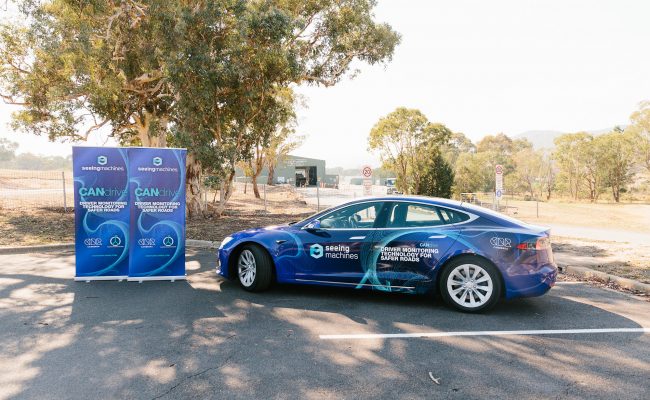 "Efic really took the time to understand our business and to model the cashflow that worked with our distributors. In fact, some of the modelling we did as part of the due diligence actually helped us think through some of our cashflow planning," Mr Palmer said.
In September 2017, Seeing Machine was able to access a US$2 million export line of credit facility. This was seen as the first step to expand the relationship with Kiattana Transport and increase the export capacity of the business.
"Kiattana is very passionate about our products and we are also working closely with them on the monitoring component of our service," Mr Palmer said.
"Without Efic's help, delivering on that contract would have given us real headaches in terms of being able to manage the working capital requirements.
"This is the first time this company has ever had any debt, because we've always been a start-up. It's a sign of a company maturing when they need to access facilities like the one from Efic."
He said with first-mover advantage in both fleet and automotive markets, the company was looking at some exciting growth opportunities in international markets.
Always the innovator, Seeing Machines is also looking to grow into additional transport sectors and have teams developing future solutions for rail and aviation.
Efic is the Australian Government's export credit agency, helping Australian businesses to access export finance when their banks may be unable to assist.
ends