Pitney Bowes launches SendPro Online in Australia
PITNEY BOWES – a global technology company that provides commerce solutions in the areas of ecommerce, shipping, mailing and financial services – has made its online parcel sending solution, SendPro Online, available in Australia.
Pitney Bowes vice president and country manager for Japan, Australia and New Zealand, Stephen Darracott, said the online shipping platform provides small businesses and e-tailers with an easier and more convenient way to send parcels.
It is also the first international launch of a dedicated shipping platform for Pitney Bowes outside of the United States.
SendPro Online is a parcel sending platform that lets the user choose a preferred carrier, print shipping labels and track packages all from their computer. It also enables integration of online stores for easy and secure parcel sending, tracking and order management.
Mr Darracott said, "Businesses continued to experience a rush of online orders during 2020 as employees worked from home. As this trend continues into 2021, it's important to have a solution, like SendPro Online, in place that is flexible and can streamline and expedite the parcel shipping process so businesses can meet and exceed customer expectations.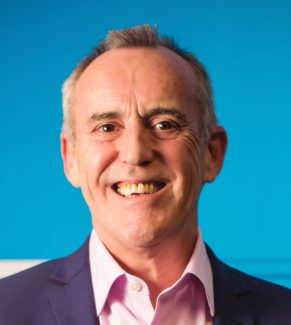 "With SendPro Online, businesses can choose from multiple carriers, factoring in cost, speed, and other factors, so they can make sure their parcels are sent with the carrier that best meets their desired outcome."
SendPro Online simplifies parcel sending by offering two plans in Australia: One pay-as-you-go plan, where businesses can send parcels via CouriersPlease or Aramex (formerly Fastway); and a premium plan, which lets businesses bring their existing accounts and negotiated rates from CouriersPlease, Aramex, Sendle, Australia Post, and StarTrack.
SendPro offers unlimited parcel sending so there is no need for users to worry about additional subscription costs. It also brings multiple carrier accounts together in one platform, so businesses can easily compare pricing and delivery services.
SendPro also integrates online stores such as eBay, Shopify, and WooCommerce into the platform for complete order management, and it is planning to offer Amazon soon.
Mr Darracott said there were huge efficiencies from managing all parcel sending from the one place, "for easy order tracking and reconciliation, saving time and money".
The service also automates orders and the printing shipping labels online, saving processing time and reducing errors.
"Pitney Bowes is excited to bring SendPro Online to the Australian market so that businesses can benefit from simplified parcel sending that will make a real difference to their bottom line," he said.
www.pitneybowes.com
ends