Australia's fuel security plan 'misses the boat' on shipping say unions
THE $211 million commitment from the Federal Government to fund increased domestic fuel storage and support Australian oil refineries is a welcome step to improving fuel security, according to the Maritime Union of Australia (MUA), but the plan still fails to resolve issues facing the transport of liquid fuels to Australia and around the coast.
The plan seeks to deliver an additional 780megalitres of onshore diesel storage, along with minimum stockholding obligation for key transport fuels, however the policy will still see Australia fall well short of the International Energy Agency's 90-day fuel stockholding obligation.
The MUA said the announcement also failed to address the nation's complete reliance on foreign owned, operated and crewed tankers to transport oil and petroleum products to Australia and around the coast.
The union said the situation had greatly deteriorated in recent decades, with more than 90 percent of Australia's liquid fuel needs now arriving via foreign owned and operated tankers. While 12 Australian-crewed tankers operated in the year 2000, there are no longer any in service.
MUA national secretary and International Transport Workers' Federation president Paddy Crumlin urged the Federal Government to address the nation's complete reliance on foreign owned, operated and crewed tankers as part of efforts to address Australia's chronic fuel security issues.
"The Morrison Government's initial steps to enhance domestic fuel refining and storage capacity are a good start, but genuine energy security requires action on how fuel is transported to Australia and around the coast," Mr Crumlin said.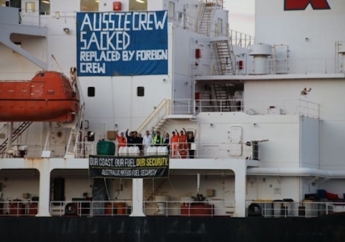 "The COVID-19 heath crisis has highlighted the vulnerability of Australia's supply chains and demonstrated how quickly a pandemic, military conflict, natural disaster, or economic shock could impact the supply of essential goods.
"Clear gaps in Australia's sovereign self-sufficiency have been exposed, placing a clear obligation on the Federal Government to close these gaps and reinforce the cabotage system that governs shipping around our coast, along with biosecurity, immigration, and related border controls.
"The COVID-19 crisis reinforced how absolutely essential shipping is, not only to fuel security but also to maintaining other domestic supply chains that provide essential deliveries," Mr Crumlin said.
"Australia's complete reliance on foreign owned and operated tankers has left the nation extremely vulnerable, with no guarantee these vessels would continue to supply Australia during a major crisis.
"While recent shortages of household items were inconvenient, a crisis that cut fuel supplies would force the entire economy to grind to a halt."
The MUA met with Energy Minister Angus Taylor in July to outline this weakness in Australia's fuel security.
"The Federal Government clearly understands that improving fuel security requires the strengthening of domestic refining capacity and a substantial increase to domestic storage, but the issue of how fuel products are transported to our island nation remains unresolved," Mr Crumlin said.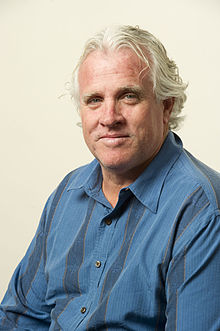 "If the Federal Government is serious about examining industry solutions to address Australia's fuel security, then it needs to look at the creation of a strategic fleet of Australian owned, flagged, or crewed tankers capable of maintaining supplies of oil and refined petroleum products in the event of a crisis.
"In a report commissioned by the MUA, shipping expert John Francis found the exclusive reliance on foreign flagged tankers for crude and refined petroleum products removed any opportunity for the Commonwealth to requisition national flag tankers if needed to maintain fuel supplies during a crisis," Mr Crumlin said.
"His report, Australia's Fuel Security – Running on Empty, concluded that the retention of a minimum number of Australian owned, managed and crewed tankers was not only justified on national security grounds, but could be achieved at a minimal cost to end users."
Australia's Fuel Security – Running on Empty report is available at: https://bit.ly/31cDisq
ends