Brexit: What's next for Britain and Australia?
By Dan Hadley >>
AS AUSTRALIANS celebrate Australia Day this week and commemorate the arrival of the British First Fleet in 1788, the fallout of a vote in the United Kingdom sees offices in Brussels being packed, flags being taken down and Brits walking out of the European Union for good.
This is a week to watch and remember and the 'British exit' could mark a significant turning point for Australia.
Australia forms a very important part of the Commonwealth of Britain. The relationship we continue to share is an important one, historically, culturally and economically.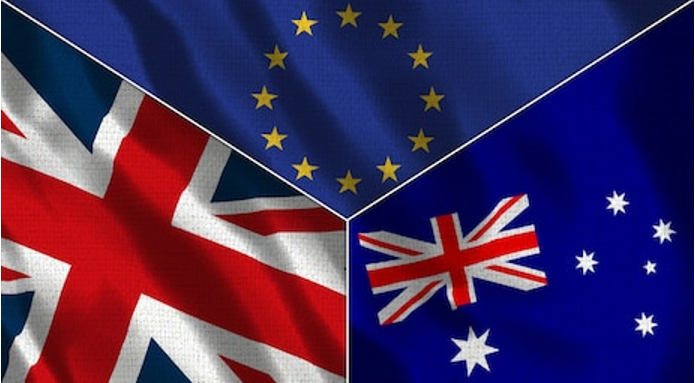 Nonetheless, Australia's relationship with the European Union (EU) is not strictly predicated on the actions of Great Britain.
The Brexit does represent a significant shift in geopolitical as well as economic forces throughout the European region and throughout the world.
Many Australians are left wondering if this shift will have a ripple affect all the way down into the southern hemisphere.
Packing up and rolling out
As of January 31, 2020, at 11pm GMT, Britain will no longer be a member of the EU. Australia will be required to work directly with Britain in everything it does, as opposed to working through EU agreements in place for member states.
This will be true for every country currently working through this avenue. British diplomats and officials engaged in the EU are quite literally packing their offices up, ready to fly home to new assignments and roles.
Australia's relationship with the EU
Australia's relationship has steadily improved with the EU over the years and as such Australia has benefitted from the largest negotiated agreement ever signed between Australia and the EU, commonly known as a framework agreement, that is set to lead to a free trade agreement (FTA).
Speculation amongst politicians and economists has led to the possibility that Britain's exodus may serve to undermine the potential for an FTA.
This would represent two decades of relationship building between European countries and Australia tossed aside.
Going back over the last 20 years, Australia has seen strained diplomatic and political engagements with European member states and the Union itself.
These tensions largely centered on the EU's Common Agricultural Policy. Ultimately, this policy almost completely excluded Australia's primary agricultural goods following British entry into the EU.
Australia was, for want of better words, left out of the party. Years on, this scenario has changed and the opportunity for a Free Trade Agreement represents increased opportunity for Australian produce (largely seen as high in quality) to be sold into the European market.
Exports as a whole
Putting aside a roller coaster ride of political chess play, the EU has become one of Australia's most important trade partners – second only to China.
Furthermore, the EU represents the largest partner in two-way services trade and foreign direct investment. Despite holding a distance and isolation disadvantage, with Australia being on the opposite side of the globe, strong negotiations and steady political relationship building have seen the door to party open wider.
This political negotiation has been, in some degree, supported by Britain. From a purely economic point of view, Australia would prefer for Britain to retain its seat at the EU table and now loses an economical and political ally at the negotiation table.
It is conceivable that we may see delays or greater friction in attaining the FTA with the EU in the wake of the Brexit exodus.
On the whole however, the UK represents an important export market for Australia in the European region. The UK is also currently Australia's eighth largest export market and represents 37 percent of Australia's exports into Europe.
Conversely, Australia represents just under 2 percent of the UK's export market. It will be vital for Australia to continue to foster good economic trade relationships with EU member states while simultaneously maintaining its long-standing relationship with Great Britain.
With all this in mind, it will be important to watch where Australia ranks when Brexit is complete, and the UK possesses the freedom to commence trade negotiations on its own terms.
Australia must continue to focus its attentions on the EU and not just the UK, to maintain export demand. The Australian Government has indicated on numerous occasions that it will continue to pursue strong relationships and agreements with Europe while not conflicting its ties with Britain.
Having said the above, it's important to note that Australia holds its own bargaining power in this chess game of trade and economics. Australia represents a very attractive market for investment for both European and British businesses within (or seeking to enter) the greater Asia-Pacific economy.
Existing relationships built on bilateral agreements have resulted in the establishment of some 2,400 EU companies in Australia over recent years.
This landscape of investment is unlikely to alter much, if at all, as Brexit goes down. In terms of goods and services exports from Australia to Europe, we may see individual companies expanding directly into Europe as opposed to an often-used model of first entering the UK market before entering the Continental EU.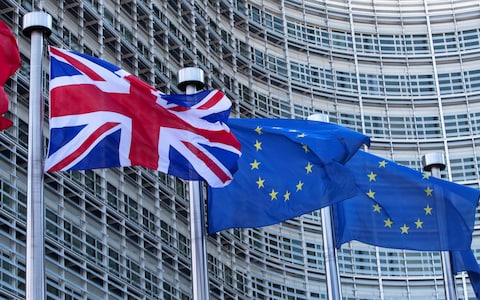 Travel to Europe and the UK from Australia
Taking a more micro look at Aussie travellers enjoying European holidays is important, as many an Aussie enjoy the relaxed lifestyle in Spain, the wine of the South of France of the cafes of Italy.
The good news, in short, is that the Brexit won't directly affect a holiday goer's ability to work or travel within the UK or Europe. The same rules and regulations will apply.
Dual Australian/British citizens who travel to Europe, and have previously enjoyed the EU membership benefits of ease of travel through to the continent, will need to look at changes that remove such privileges moving forward.
Summary
This week represents an important part of Britain's history but also represents a delicate time for Australia/EU relations.
The Australian Government must make every effort to preserve the important ties and agreements in place and currently under negotiation with the EU.
Important, too, is Australia's relations with the UK. It should not be presumed that just because Australia is a member of the Commonwealth that no effort is required to maintain good economic trade and free flowing international exchanges with Britain.
Nonetheless, the vote has been taken, the date has been set and from tonight onwards, the Australian commerce sector will set its eyes on the 28 member Union becoming 27, as of 11pm Greenwich Mean Time.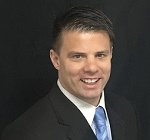 Dan Hadley is a British/Australian economist and business management consultant for JLB based in Adelaide, South Australia.