QRC leads drive in US and Qld to highlight critical minerals potential globally and locally
THE Queensland Resources Council (QRC) is participating in high-level meetings in Washington DC and Mount Isa concurrently today in related moves to help drive Queensland's critical minerals potential to attract more overseas investment, drive more international trade and create more local jobs and economic prosperity.
QRC chief executive Ian Macfarlane is in Washington DC as part of a delegation led by Federal Resources Minister Matt Canavan's Australian critical minerals delegation to further develop the US-Australia trading partnership on critical minerals. QRC director Andrew Barger will be attending the New Economy Minerals Summit with Premier Annastacia Palaszczuk and senior Ministers in Mount Isa.
"Queensland will be at the forefront of the development of critical minerals for Australia and the world, whether for defence industries, manufacturing, trade and regional development," Mr Macfarlane said.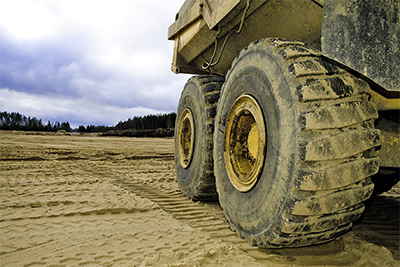 "These rich reserves will help support the global expansion of renewable energy and battery storage technology and the uptake of electric vehicles."
Mr Macfarlane said Queensland's metal industries, including bauxite and copper, was already enjoying significant growth.
"Three years ago, the metals industry supported 47,252 full-time jobs and injected $7.8 billion into the Queensland economy," Mr Macfarlane said. "Last financial year, there were almost 61,400 jobs and an $11.7 billion boost to Queensland's economy. That's a 30 percent increase in jobs and a 50 percent increase in economic benefit."
Mr Macfarlane said QRC and the Queensland Exploration Council had been working with the Federal and Queensland Governments, " ... and we welcome their recent announcements to increase investment in the sector, including the commitment to upgrade the Townsville to Mount Isa rail line and an $80 million four-year subsidy for commercial freight users on the Mount Isa line".
ends