Qld coal exports double, coal royalties grow 150pc
THE QUEENSLAND Government can thank a doubling of coal exports over the last four years for a new record in overseas trade of $83 billion, Queensland Resources Council chief executive Ian Macfarlane said.
Mr Macfarlane said figures released by Queensland Treasury overnight show coal exports for the 12 months to February this year were $35.8 billion compared with $18 billion in the 12 months to February 2015, when Annastacia Palaszczuk's Queensland Government was sworn in.
"Over the same period, coal royalties increased on $1.6 billion in 2014-15 to more than $4.26 billion this financial year. That's a 150 percent increase," Mr Macfarlane said.
"Without the coal royalties, the State Budget would be in deficit and the government's capacity to deliver services and build infrastructure like Cross River Rail would be diminished. The Palaszczuk Government is forecast to receive an extra $1.9 billion in coal royalties between 2017-18 and 2021-22.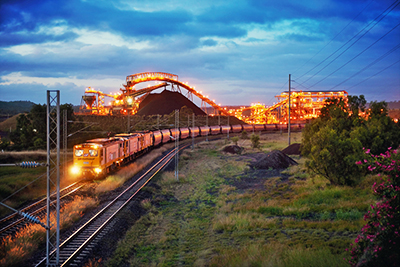 "The resources sector — coal, minerals, petroleum and gas — account for more than 80 percent of Queensland exports. That's more than $60 billion or more than $1.2 billion each week," he said.
"The resources sector in Queensland exports more than all industries in New South Wales.
"To put that in context, for each of 316,000 men and women working in the resources sector, almost $200,000 worth of resources is exported on their behalf.
"When Queensland resources sector is strong, Queensland is strong," Mr Macfarlane said.
"The global demand for our resources is stronger than ever before."
Mr Macfarlane said coal's contribution to exports continued to grow, and it was driving royalty revenue for the Queensland Government and company taxes for the Australian Government.
ends