Tariffs disrupt supply chains – new digital networks come to the rescue
By Patrick McCarthy >>
TURN ON THE NEWS, and the controversy is scarcely avoidable: Everyone, it seems, has an opinion on tariffs.
Proponents say they're a necessary corrective to existing policies that, by protecting markets in one country, unfairly harm those in another. Opponents say that, even as a countermeasure, tariffs worsen the problem they purport to solve, by raising prices, hobbling industry and destroying jobs.
In one of the most famous examples, the United States in 1930 raised tariffs on 20,000 imported goods, triggering retaliatory duties from other countries. In the ensuing trade war, US exports and imports fell by more than half, exacerbating the Great Depression.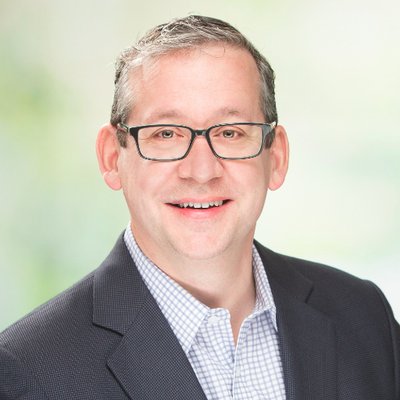 This year, the US implemented tariffs on thousands of imported goods from China, triggering an immediate retaliation with taxes implemented against a similar amount of imports from the US.
Although Australia is exempt from these tariffs, it threatens Australia's role in the supply chain for those imports while presenting significant volatility in global trade policy. Local businesses with global operations must assess their supply chains and develop strategies to ensure they can be nimble to further political disruption.
With the advent of digital procurement networks, businesses can soften the financial blow associated with tariffs — and sometimes avoid it altogether. By opening up visibility into the interconnected operations of millions of buyers and suppliers, digital networks enable businesses to anticipate bottlenecks in the supply chain — whether caused by tariffs, weather, labour unrest or even war — and work around them long before they dent an income statement.
This newfound transparency also helps to gauge other risk factors ranging from financial and operational to legal and reputational. Aided by artificial intelligence, cloud-based networks help businesses to assemble — and, when necessary, reassemble — the most efficient, cost-effective, risk-managed supply chain possible out of countless permutations and combinations.
In many cases, a digital network can help to navigate a trade barrier by proposing alternate sources that satisfy all of a business' requirements yet may have been previously unknown.
While certain direct materials, such as the rare-earth metals used to manufacture smartphones, originate almost exclusively from a particular part of the world, most derive from multiple sources and benefit from cross-border competition. By providing access to alternate sources, digital networks effectively lower the barriers imposed by tariffs — barriers that many businesses of an earlier era would have found insurmountable.
At a time when trade wars can gather pace almost as suddenly as a typhoon or tornado, businesses need to ensure their supply chain remains nimble ahead of any eventuality.
Only a cloud-based procurement network can draw meaningful, instantaneous insights out of the sprawling troves of operational data that trading partners rely on to forecast shifts in the supply chain.
In fact, digital networks extend the competitive advantage of their participants amid times of relative tension or calm in global trade. That's because tariffs, while challenging for policymakers and procurement professionals alike, are temporary.
The uncertainty they evoke, just as other risk factors do, is ever-present. Managing that uncertainty is where procurement leaders lend greatest expertise to their organisations.
Patrick McCarthy is senior vice president and general manager of SAP Ariba, regarded as the world's largest business network, linking together buyers and suppliers from 3.4 million companies in 190 countries.