Orcoda cleverly organises connected data
ORCODA Limited is a company that means what it says – and does what its name means: Organise Connected Data.
"Last year we changed our name to Orcoda Limited," managing director Geoff Jamieson said of its combination of the interlinked companies SmartTrans Limited, Resource Connect Pty Ltd, Icuro Pty Ltd and Icuro Healthcare Pty Ltd.
"The name Orcoda has generated a lot of interest and the logo generation has been a real conversation starter. The name Orcoda is a portmanteau which takes the first two letters of the words ORganise COnnected DAta.
"Orcoda writes clever software that makes healthcare, transport and mining companies more efficient," he said. It is a simple premise that appeals to most companies trying to get their legacy systems functioning in the modern ICT environment.
The creation of Orcoda Limited by merging the brands SmartTrans, Resource Connect, Icuro and Icuro Healthcare facilitated the merging of Smarttrans Transport logistics software platform and Resource Connect and Icuro's people logistics software platform into an integrated solution that facilitates a people transport solution that has put Orcoda in a unique position in the market place.
SmartTrans specialises in vehicle planning software solutions to the transport sector and has been listed on the Australian Stock Exchange for more than 20 years.
Resource Connect has been providing people management software services to the resources sector for the last seven years and Icuro has been operational for about five years, developing software solutions for both the resource sector and healthcare sector.
"Our community transportation for aged persons and people with disabilities, is evolving out of our ongoing research and development programs and is able to deliver a much needed service to the community at a lower cost than other service offerings," Mr Jamieson said.
"The past year has been one of consolidation, as we merged the teams from SmartTrans, Resource Connect and Icuro. As the combined business becomes more established, we'd expect growth across all divisions.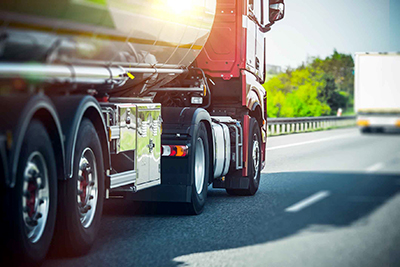 "We are currently completing User Acceptance Testing (UAT) with a large not for profit organisation. So 2019 is looking like it will be a good year for Orcoda."
HELPING CLIENTS INNOVATE
In a nutshell, Orcoda's business optimisation systems, and support teams, help companies and not-for-profits become more efficient in all aspects. So far, Orcoda has been concentrating on logistics for the healthcare, transport and resources industries.
Orcoda systems have an immediate positive bearing on the profitability of client organisations, but they also create important long-term benefits such as better human resources methods and better-informed technology adoption planning.
Brickworks Victoria is such a case in point. The company was happy to go on the record with how Orcoda's systems helped its teams to innovate: "We have revolutionised our delivery management systems, partnering with Orcoda and utilising new technology to create a more efficient and customer friendly service with greater visibility and compliance, bringing us one step closer to a paperless system," a spokesperson said.
"The result is more efficient scheduling which improves compliance, and verification that services are scheduled and prioritised as promised. Once the scheduling is complete, customer service staff have an immediate granular view of the expected schedule via the customer service web interface. This, along with the Android proof-of-delivery 'sign on glass' app, gives us real time visibility and compliance of our drivers, vehicles and deliveries."
Mr Jamieson said, "The overall system is technologically quite smart and really stands out in the market. Our core competency is clearly articulated: we are operational efficiency specialists.
"Everything we do, we work towards providing those skills to our customers and, with a continual research and development program going, we are helping our customers develop new market places for their product offerings that grow their business and our business."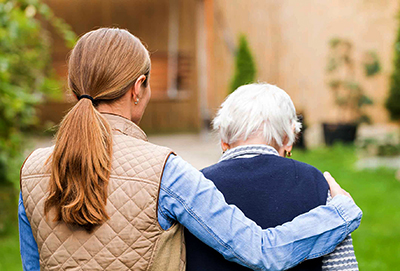 Beyond the direct business benefits of adopting an Orcoda system, the company's software-as-a-service (SAAS) offering is helping clients to deal with environmental sustainability and efficiency challenges.
"Sustainability has at least two meanings – one is the ongoing sustainability of the company. We are constantly assessing costs, looking at revenue streams and doing everything we can to ensure that company has a bright future," Mr Jamieson said.
"In the more traditional sense of the word, in terms of our environmental impact, we are proud of the SAAS offering – it means the greatest efficiency in the movement of people, products and materials. And that can only be a good thing for our planet."
INTEGRATING CHANGE
While helping clients to manage changing environments, markets and technologies, Orcoda has become very adept at managing change itself.
"The integration of the Resource Connect and Icuro merger has gone very smoothly and the team is working together brilliantly," Mr Jamieson said. "The merger has allowed us to bring together our core competencies and to deliver a product that is very well suited to our customers' needs.
"The digital revolution is upon us and Orcoda is well placed to capitalise on this revolution."
One client's project manager, Joe Dujmovic put it in a nutshell.
"The most important resource for any project is its people," Mr Dujmovic said. "The Resource Connect system and its digital platform provided my project team and subcontractors real-time access to accurate and transparent information for worker on-boarding mobilisation, and workplace compliance.
"Resource Connect provided the commercial expertise and technological know-how to ensure that workforce mobilisation budgets were both accurately scoped and appropriately managed throughout the duration of the project."
Mr Jamieson agreed, "Our resources division is achieving great things. With large mining customers such as BHP, we're working on projects in traditional energy, gas and sustainable energy providers.

"In the transport business, our team has figured out how to make our application achieve optimal results for a range of diverse cargoes. We are replenishing convenience stores, picking up pathology samples and delivering tyres for a third-party logistics provider. It's never boring.
"The healthcare division evolved after the introduction of the National Disability Insurance Scheme (NDIS), which required disability organisations to ensure that all services they offered were not loss-making.
"We saw an opportunity to help them with a key part of their service: helping people with disabilities with their transport and also transporting elderly persons who can no longer drive. We set it up on a trial basis and it's been going really well. It is fantastic to be working in a sector where we have such a positive impact on people's lives."
And there is more of that sentiment to come.
"The new version of our software application has been designed to enable us to work with people with disabilities and aged persons who can no longer drive, and this has been incredibly rewarding," Mr Jamieson said.
ADAPTING TO CHANGE
That does not mean the market has been easy. Orcoda has had to deal with a variety of changing market conditions across its key industries.
"We spent last year, post-merger, focussing on three key divisions: mining, healthcare and transport," Mr Jamieson said.
"Among the challenges has been the delay in certain projects that were beyond our control, especially in the resources sector, and, indeed those of our clients.
"Lessons learned? Well, you have to have multiple balls in the air and also multiple hands to be able to catch them should they all come down at once!"
There was also some judicious culling.
"Prior to the merger with Resource Connect and Icuro, SmartTrans had e-commerce operations in China that was not profitable as a direct result of competition from Alibaba and JD.com," Mr Jamieson said.
"One of the major decisions we made last year was to sell our China business. It's an incredibly competitive market, and it was somewhat of a distraction from our core business here in Australia. While there are many opportunities in China, the level of input it requires and the associated risks meant that we thought it better just to focus on our home market, at least for the meantime."
As Orcoda has developed its offering and worked more closely with clients through thick and thin, it has also developed resilience to unexpected challenges.
"The main challenges we've faced to date have been associated with events and decisions beyond our control. Some of these have been financial, but mainly they relate to local political issues," Mr Jamieson said.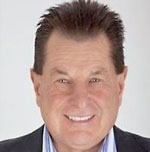 "That said, we believe that they are for the main part just hiccups and that any delays in projects are likely to be temporary," he said.
And Orcoda certainly believes it is moving ahead at the right time and from the right place.
"Australia is a place where the government provides support for clever tech firms like Orcoda," Mr Jamieson said. "The R&D grant and other schemes go a long way to ensuring that Australia is an innovation led economy.
"Orcoda is proud to be a beneficiary of government assistance which allows us to keep in front of our overseas competition.
Orcoda has been a member of Queensland Leaders since 2017 (originally under Icuro Pty Ltd) and Mr Jamieson said the company has been "very proud to be a member of this organisation as it has opened up many opportunities for the company and allowed us to network with other business leaders.
"We will continue to keep our customers happy. Grow our resources logistics division as contracting starts to come back, grow our healthcare logistics division into a major market force and continue to grow our transport logistics division.
"But most of all, we want to ensure that our other stakeholders – staff and investors – are rewarded for putting their faith in us."
About Orcoda Limited (ASX:ODA)
Brands: Orcoda Transport Logistics, Orcoda Resource Logistics, Orcoda Healthcare Logistics, SmartTrans, Resource Connect, Icuro and Icuro Healthcare.
Orcoda operates across the Transport, Healthcare and Resources sectors. The company has a market capitalisation of $10m, employs 15 people and turns over $2 million a year.
Leadership team: Geoff Jamieson MD/CFO, Warren Preston GM resource logistics, Simon Anthonisz GM healthcare logistics, Grant Boydell GM transport logistics and Sean Hardman GM sales and marketing.
Board members are Nicholas Johansen (Chairman), Geoff Jamieson (Managing Director) Brendan Mason (non-executive director) and Stephen Pronk (non-executive director)
This email address is being protected from spambots. You need JavaScript enabled to view it. Phone: 1300 672 632
Recent Awards: 2017 Australian Supply Chain & Logistics Awards – IT and Management Award. 2017 Australian Supply Chain & Logistics Awards – Supply Chain Management Award. 2016 Winner, business excellence award for business innovation
ends