Taking the DAIS on branding
By Mike Sullivan >>
WHEN you have been successfully navigating one of the world's most tumultuous industries for 30 years – this year – you know a fair bit about how to achieve success. In the case of branding specialist group DAIS, you also know how to provide a foundation for others to succeed, for that is your business.
To succeed in the branding and design industries, it literally does pay to be acutely aware of a business's capabilities, aspirations, and the forces that impose themselves upon a particular business.
Which is why DAIS Brand Strategy took a dose of its own medicine in 2018 and re-engineered for sustainability and to enhance its client-centric creativity. Naturally, they branded this evolution: DAIS 3.0.
"The last 12 months has been a resettling of the business into its next generation," DAIS founder and director Jack Perlinski said.
"We call it DAIS 3.0 because, after 20 years in one premises, we successfully found and moved into a new creative studio space (in Brisbane's Fortitude Valley) which has provided a new energy and focus. It's been about re-establishing our processes and creating a fresh vision for what we see as our next 10 year plan.
"Our aspirations are definitely in relation to relevancy and sustainability," Mr Perlinski said. "My passion for the future is focused on where we can diversify the business and grow our offerings in line with changing market trends so that we are relevant for the future and continue to innovate with energy to fuel our passion for what we do."
The new office design and location is a milestone.
"One of the proudest moments was standing across the road from our new office watching the sign go up on the building – that was really powerful and emotional," Mr Perlinski said.
"However, our main successes are always linked to the success of our clients and the brands that they come to us to help them build. We've seen some real success stories grow out of the work we've delivered from the previous year and we always celebrate and acknowledge that – it's a payoff for us when they succeed."
INNOVATION DNA
Part of assisting clients to find success is interpreting market changes and innovating to meet new demands. DAIS is already navigating that curve.
"I believe the next era of evolution in our industry is presenting us with a completely new dialect of communication with new rules of engagement," Mr Perlinski said. "Ensuring that we take the time to make sure our clients understand what is happening around them and in their markets will be a new responsibility for us.
"These new cultures are driven by technology and change on an almost daily pace, so we must include the new generation thinkers in our teams to make sure we're giving our clients what they need to stay relevant."
It is not the first time Mr Perlinski and DAIS teams have taken a helicopter view of the business, taken new headings and re-navigated.
"The business has had a few evolutions over the years," Mr Perlinski said. "We originally began as a traditional graphic design studio, then a web and corporate identity agency and progressed through to a branding and digital strategy consultancy.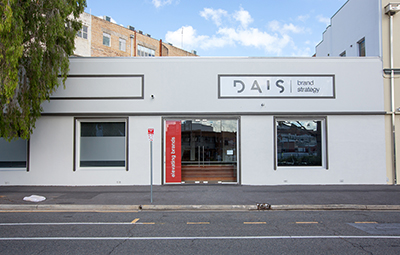 "We quickly grew with the advent of the internet to provide integrated internet and data management solutions where the business diversified from purely a design studio that was called Multi Graphic Communications. We had a strong capacity for development of web enabled data solutions including building e-commerce websites and complex relational database solutions for clients.
"This included building systems to manage medical practitioner quality standards nationally," Mr Perlinski said.
"The web stream of our business was successfully sold and we then refocused back into our core, driving our focus and specialisation of brand strategy which continues to fuel our growth."
'BRANDME' PERSONAL APPROACH
DAIS's next biggest evolution extended throughout the past decade. DAIS developed a highly resolved personal branding program and delivery ecosystem called BrandME.
"During this period we published a book, The Why in YOU, built a licensable mentor training framework, launched a scalable self-paced online training program and built a personal branding experience, engagement and benchmarking app," Mr Perlinski said.
"We have been successfully delivering these solutions to individuals looking to build a competitive advantage in life or in their career and organisations committed to building strong performing teams.
"Throughout this period we've become quite diverse in our specialisations adding more skills to our portfolio but still always focused on communication strategy and the value of brand as an asset.
"More recently, the pressure of emerging technologies speed of evolution – and the significant pace of change we are experiencing in how we communicate – has inspired us to continue to innovate. We must be open to adapting and flowing to ensure that we are tuned into the frequency of this change while responding by developing creative solutions that will keep our clients and their brands relevant."
But long experience has also taught Mr Perlinski to pace that change.
"One of the biggest challenges is the eagerness with which we want changes to happen and the reality of how the universe makes us wait for the right things to happen in the right order," Mr Perlinski said.
"Not everything can happen at once and sometimes it takes a long time to conceptualise, create, embed and bring something to the point where it's deliverable.
"The last 12 months and this year moving forward will see many long term building blocks fall into place helping us realise our 2020 strategic plan."
DEVELOPMENT CHALLENGE
DAIS is certainly a company that heeds the advice it gives to clients: put the best minds to work for you.
"Over the course of our business journey there have been various people that we've worked with," Mr Perlinski said. "Most importantly, our external advisers, business coaches and mentors that have helped us to evolve.
"These have been important because as we've grown, we've developed different needs and viewed things from a different perspective – so have looked for a diverse range of people to help us."
But there is one person who has been a pivotal contributor to DAIS growth and achievements, he said: Jodie Perlinski, DAIS director of business development.
"About 15 years ago, my life partner and partner in business, Jodie, stepped into the business and has been instrumental in shaping that journey, helping me to build and scale the business. More recently, we've had another family member join the business which gives us a vision for a possible soft exit strategy sometime in the distant future with someone to care for the brand we have built.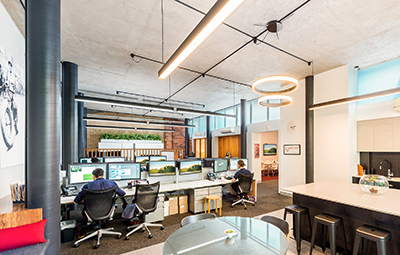 "As the founder, this year is very special as we'll be celebrating our 30th year in business," Mr Perlinski said.
The business grew out of Mr Perlinski's academic career lecturing in the School of Design at Griffith University. He held a firm belief that 'if you taught, you had to do as well' and he maintained a commercial practice even when he taught at Griffith for nine years full time.
"In addition to this, I was working as a design creative in various roles as well as starting my own design agency until it grew to a point where I left the university," Mr Perlinksi said. "Along the way I was a partner in a pioneering online training technologies company and then settled into the design business full time."
GRAPPLING WITH THE FUTURE
As a business that guides and helps prepare other businesses for positioning well in changing business environments, DAIS teams have to engage in some well-informed crystal ball gazing. DAIS has a strong track record for helping clients anticipate and cope with industry changes – and the overarching societal changes driven by technology.
"I believe that the new technology era we are evolving into will challenge traditional models of engagement and communication, where the delivery of the product and service needs to become more innovative," Mr Perlinski said.
"A new breed of multi-dimensional engagement is required where branding strategies need to be driven beyond the decorative to truly realise their commercial value.
"This momentum will drive a different dynamic of collaboration and models of partnering where risks and profits are shared to cultivate braver innovation mindsets."
DAIS has chosen to lead by example in terms of business sustainability and passes on those methods to clients and other businesses they are mentoring, especially through Queensland Leaders.
"We've always had a very firm commitment to the importance of building process documented, sustainable, teachable and scalable behaviours that define our difference as a brand and as a culture," Mr Perlinski said.
"The process of mapping and embedding these processes means that the knowledge we've gained over the years can then be passed onto others quickly to allow them to be their best. We're now also building our teams with a legacy mindset and giving them ownership of these processes so they can lead and build other leaders using the same foundations."
On a broader scale, and from his experience in working with hundreds of small businesses and scores of big businesses, Mr Perlinski said Australia needed to focus on the realities of doing business in this country.
"Government policy that is supportive of small business is the key to our country's success, in particular the success of creative and emerging industries," he said. "SMEs are an incubator of micro start-up innovation businesses that grow into stronger and more significant businesses that fuel our future.
"Creating an environment where these businesses can be cultivated and supported for growth through government policy is imperative for all our futures."
BRAND STANDING
It is surprising how many successful brands around Australia sport a logo developed in consultation with DAIS. More importantly, Jack Perlinski insists, those businesses are making a statement about their commitment to excellence through the expression of the essence of their brands.
DAIS has assisted and helped bring out the best in brands including Emporium Hotels, LGIAsuper, QScan Radiology, Clovely Estate Wines, Hema Maps, Master Electricians Australia, FKG, Vision 6, U&U Recruitment, Queensland Leaders and was instrumental in the organisation's master brand development, International Leaders.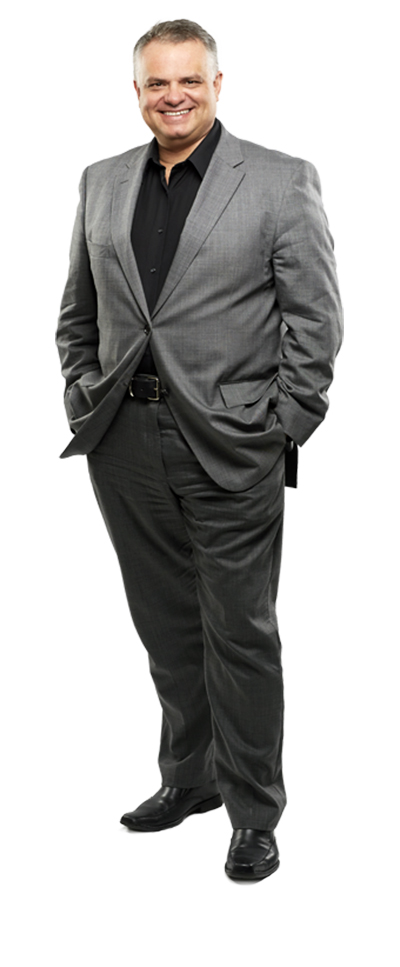 Recent work with employment and community support service group, MAX Solutions, demonstrated the broader scope of DAIS's capabilities.
"One of our larger and more recent projects was a national rebrand strategy for MAX Solutions, delivered over the last 12 months, which is now being rolled out across Australia," Mr Perlinksi said. "MAX Solutions provides employment, support and community services to over 250 locations across Australia alone, so this was a significant and important project requiring us to engage the client's national leadership team as well as with multiple international stakeholders and US owners.
"The complexity of such a project summoned all of our creative and strategic talents but also gave us the scope to do our best work. We have now successfully implemented the project strategy and engaged all stakeholders in the process to deliver a solution that not only helped elevate the brand of the Australian network, but had a resonance back through to the broader international member community."
While corporate branding services are a constant for DAIS, the innovative 'personal branding' space is also an area of growth.
"The personal branding area we're building, and putting significant energy behind, continues to evolve and develop and this year will see us focus on the productisation and scalability of our product offerings," Mr Perlinski said. "We are also currently evolving into collaborative brand partnerships of associated brands with capabilities and solutions that complement our own.
"We want to be doing the things we're best at while allowing other specialists to join us where there is a valuable alliance that creates a benefit to the customer. This will allow us to offer greater end-to-end solutions while still providing the deep specialisation required by our clients.
"We are very excited to be launching new collaborative brand partnerships providing solutions for intellectual property management, trademarking and digital marketing in both Brisbane and Sydney markets."
Naturally, for a firm of brand specialists, a percentage of energy is always devoted to driving DAIS's own brand marketing and development.
"Marketing highlights for us are quite varied and at times subtle but have significant impact in generating interest and referral in our business," Mr Perlinski said.
"One of the key things we're proud of is our visibility as a leading national brand strategy consultancy, particularly in the digital sphere, so it's proof that our marketing activities and long game investments are paying dividends.
"One of our main marketing activities has been a 10-year work of passion and a showcase of our creativity. Each year, for the past nine years, we have published a DAIS Book of… as a gift to our clients and supporters. This year's book The DAIS Book of Colour showed what we can do with design, animation and augmented reality.
"The impact and response in social media has been fantastic and we have secured new projects that will allow us to showcase even more creativity using these skills. We are currently working on our tenth and last book in the series, due for release in December 2019, in celebration of our 30th year in business."
PEOPLE POWER
Just as DAIS teams emphasise the 'power of their people' in driving innovation, so does DAIS practice what it preaches.
Jack Perlinski may have created the business but the DAIS team today constantly recreates the business, moving it ahead.
In many respects, the key business motivator and catalyst for development is Jodie Perlinski.
"I really have to acknowledge Jodie Perlinski, our director of business development," Jack Perlinski said. "Her work to develop relationships with new clients, existing clients and new markets is a constant inspiration to everyone at DAIS. Her ability to innovate and make connections into new markets and industries has continued to generate opportunities that enable us to do what we do best.
"We are not a big team, so growth and introduction of new team members is something we take our time with. Working at DAIS is optional, sharing our passion isn't," he said.
"We have recently brought in new, fresh thinking staff into both our creative and marketing teams. The new talent within our creative team have strong digital capabilities, passions and interests allowing us to really diversify our product and solution offerings to our customers."
DAIS is adapting its technology, not only for efficiency but to empower staff.
"The whole concept of digitisation of our studio and resetting everyone's work stations to be mobile and collaborative has made a big change in how we work," Mr Perlinski said. "We're no longer tethered to one spot and can work from any space together due to the investment we've made in that technology.
"Another example is our main print capability internally which has allowed us to not only produce work at a higher quality, but to also slowly transition into using less paper and becoming a truly digital business."
Jack Perlinski admits he and Jodie remain in love in many ways … not least of which is the love for what DAIS teams can do to help other businesses and business leaders achieve.
Mr Perlinski explained it simply: "Love what you do. We have the ability, through the craft of what we do, to change how others feel about themselves.
"If we remain committed to that as our passion to create, to lead and to inspire others, we will always find ourselves loving what we do."
DAIS Brand Strategy
Brands: BrandME, The Why in You. The DAIS Book of …
Best-known client brands developed: Emporium Hotels. LGIASuper. QScan Radiology. Clovely Estate Wines. Hema Maps. Master Electricians Australia. FKG. Vision 6. U&U Recruitment. Queensland Leaders. International Leaders.
Leadership team: Jack Perlinski, CEO and Creative Director. Jodie Perlinski, Director Business Development.
Ph: (07) 3216 0990. Email: This email address is being protected from spambots. You need JavaScript enabled to view it.
Address: 2/200 Barry Parade, Fortitude Valley, QLD, 4006
Website: dais.com.au
ends