Challenges in how working from home should really work – Pitney Bowes
FLEXIBILITY and productivity are held up as shining examples of the benefits that remote working can deliver during the pandemic lockdowns – and many businesses have now permanently adopted hybrid working practices.
While this can continue to deliver significant benefits to organisations and employees alike, it is vital that business leaders consider ways to continually improve the hybrid working approach, according to Pitney Bowes.
Stephen Darracott, the vice president and country manager for Pitney Bowes Japan, Australia and New Zealand said, "The past 18 months have been disruptive yet transformative as companies have adapted to doing business during a pandemic. This has demonstrated how essential it is for businesses to provide alternative working models for their staff to produce great work.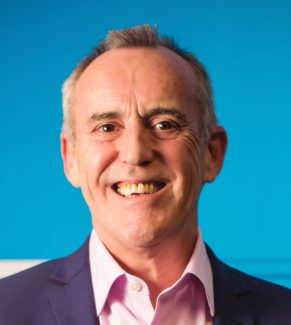 "However, with the impacts of this situation continuing to develop, taking note of what is working and what can be improved on will help drive further opportunity and growth for businesses."
For this reason, Mr Darracott warned, it was important for businesses to reflect on key considerations for staff and customers when it comes to remote working.
"Now that remote and hybrid working environments are becoming the norm, it's essential for businesses to continue to proactively manage the way they support employees and customers," Mr Darracott said.
"Getting the balance right can help businesses stand out from the crowd and compete more effectively even in a challenging landscape."
Mr Darracott said Pitney Bowes research had revealed a range of clear and helpful touchpoints:

CONSIDERATIONS FOR STAFF

Connection
Despite not being in the same physical workspace, remote working should not equal isolation. Regular formal meetings and informal check-ins with team members are essential in fortifying bonds between colleagues. Communication channels should be varied and provide options for all staff to participate and share their thoughts. Honest and open communications about how the business is performing can create trust, particularly in an increasingly virtual business world.

Processes and tools
With staff splitting time between workstations, organisation of home and in person offices should be clear and communicated to all staff, with the end goal to keep everyone up to date on the status of accounts. Additional software to digitise files is another great option to save information being lost in translation. Accounting programs, shipping software, and human resources (HR) systems can all work to keep staff and business owners accountable regardless of office location.

Boundaries and burnout
Although commutes may have disappeared and chores may be completed on lunchbreaks, working from home can still incite high levels of stress, comparable to that experienced in traditional offices. In some cases, the lack of physical distance from a workspace can result in the perceived need for longer hours or immediate deadlines. It is essential to continue to monitor employee stress and mental health levels to prevent burnout.

Mindfulness and wellbeing
Another area to consider during these times is mindfulness, which can positively impact a workplace in many areas including through reducing stress, absenteeism and presenteeism. Mindfulness helps to increase resilience and focus, and to create a creative and productive work environment. Check in regularly to see how teams are feeling and if they need additional support. Encourage employees to take breaks during the day whether they be mindful breaks or active ones.

CONSIDERATIONS FOR CUSTOMERS

Be prepared
As the longer-term effects of the pandemic begin to set in, teams need to be agile and prepared to serve customer needs in new and efficient ways. This means team members need to know how to execute processes both at home and in the office and supplier contacts need to be able to deal with quick turn arounds or last-minute changes. It is essential to put these building blocks in place to prepare for the unexpected.

Put the client first
It is important for clients to know that the business is in their corner, particularly during challenging times. As changes occur in the workplace, it can be useful to increase levels of client communication to provide support or offer relevant information. Customer service needs to remain the number one priority, be it face-to-face, online, via phone, or over a video call. By staying up to date with each client's unique situation, businesses can better anticipate their needs.

Leverage data
While data can be used to process orders, monitor the health of a business, or inform which products or services will need to be provided next, it can also help inform the strategy behind customer service. Leveraging available data can let businesses prioritise customer needs and offer tailored solutions in the short term. It can also help project potential services customers may need in the future, letting staff fortify customer relationships.
ends