Warning: the most counter-productive budget you can cut
By Margie Hartley >>
WITHOUT QUESTION corporate Australia is currently collectively belt tightening and, with that, spending on the non-essentials like 'leadership development' and 'team offsites' are often the first to be cut.
Team days can have a poor reputation as either boring 'love-ins' or as one government sector client claimed, "a chance to run around with ice buckets on our heads".
To be honest, when these team off-sites are done badly this is in fact an accurate, cynical yet honest assessment. So, it would seem obvious and even sensible to cut team days from the budget or at least limit the time we spend on them when times are tight.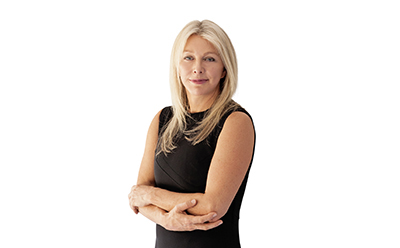 In fact, we should be doing the complete opposite.
To succeed in a changing and competitive global economy, organisations and their leadership teams must have a deadly clear purpose and a crisply defined ambition for their team. They need agreed values and behaviours and ways of getting things done as well as a collective agreement of the goals and priorities. They need to communicate with respectful challenge constantly and be deliberate in every move.
This is a lot to ask of a group of people who have been placed together by an organisation and who inevitably have different working styles, personal values and ways of achieving results.
To help people perform at their best together it is important to prioritise with time, discipline and money, the deliberate development of teams.
Evidence shows that when done well, team off-sites will give the greatest uplift in your team's collective performance and if it is the most senior leadership team then it will have a dramatic improved impact on the organisation's bottom line.
But how? To excel in a complex and uncertain business environment, people need to both achieve and learn together. For a team to be effective they need to work on two important components, clarity and connection.
TEAM CLARITY
Teams must have clarity on their ambition, purpose, goals and priorities. They need to know:
Why they come together;
What they are there to do and;
How they do it together.
Great teams consistently strive for clarity even though some ambiguity always exists.
As Google discovered in their five year quest for the perfect team with Project Aristotle, perhaps the most important clarity is how we work and behave together. This is the fundamental heartbeat of a team.
Finding your norms cannot be done in isolation or via email. It requires a structured and professional approach.
Nor will it happen overnight. The process is as important as the result.
Developing the heartbeat of the team takes time and effort and should be revisited often and with a critical eye.
TEAM CONNECTION
With advanced technology, flexible working arrangements, speed of work and geographically dispersed teams, disconnection in teams can occur very quickly. When teams don't connect they often start to look like federated silos of individuals who only come together occasionally under the guise of a 'meeting'.
Connection is so much more than coming together in a meeting environment. It's clear and consistent communication, knowledge sharing, collaboration, genuine care and peer coaching.
Connection is about having quality conversations that promote optimal functioning.
So let me ask you ... are you clear on how and when you connect as a team? Are you trading off team connection for budget and time savings? Are you deliberate in the way you maintain the relationships across your team?
Clarity and connection are two simple to remember, yet very powerful elements to achieving a high performance team.
Neglecting the health of teams is simply not worth the perceived budget savings. Great leaders are never tempted to neglect their teams because they know the health of their organisation is at stake.
Executive coach and founder of Gram Consulting Group, Margie Hartley, has launched a 14-part podcast series called Fast Track: Career Conversations with Margie Hartley. As an executive coach to 11 of the top 20 ASX-listed companies, Ms Hartley's latest podcast focuses on the realities of career progression and includes career insights from some of Australia's top CEOs and business leaders on how to overcome challenges and fast track your career. A new short-and-sharp 15-20 minute episode will drop each Tuesday. Visit www.podcastone.com.au.
ends