Encouraging staff to channel their specialist skills to boost productivity and innovation.
By Bruce Stronge >>
HIRE good people and place them in roles that play to their skills and strengths. Sounds like common sense, right? Bakers bake; designers design; and fitness trainers train.
Far too often, though, staff find themselves shoehorned into positions that don't fit, placed on career paths that don't lead to their end goal and tasked with jobs that fall outside their areas of specialisation.
Take, as an example, the successful 12RND fitness franchise.
Business is booming and they're welcoming new franchisees at a growing rate.
Even with the support afforded by a franchise model, it can still feel daunting to build a new business from scratch.
12RND acknowledges this and uses Outfit to pull together launch kits with all the marketing and branding material new franchisees need.
Most of these franchisees are fitness instructors and personal trainers with little idea of how to engage a marketing agency or produce their own campaigns from scratch.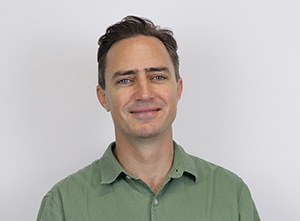 12RND automates everything – it now takes only 10 minutes to launch the marketing for a new franchise – so owners can focus on what they're talented in and that's fitness and training.
When you look at the DNA of successful small businesses – be it a local gym or a tech startup with a global footprint – you'll see the importance placed on organising teams and implementing frameworks so staff can self-manage and play to their strengths.
On this last point, there are incredible gains to be made when businesses let good people apply their unique know-how and follow their passions to investigate and innovate.
Staff should be encouraged to experiment and to trial new and better ways to do things, even if this occasionally ends in failure.
Sometimes the only outcome from experimentation is the absolute assurance that something can't be done, but even that can be spun as a positive result.
LEAD BY EXAMPLE
Innovation needs to come from the top down and business leaders and owners need to lead by example.
The idea for Outfit – a cloud-based platform to automate the production of digital and print marketing materials – was conceived at a 'hack day' I held at my software consulting business, NetEngine.
It was the result of letting good people tap into their specialist skill set to innovate, create and experiment over beers on a Friday.
Outfit, in turn, lets design teams focus on designing, creating and innovating by removing the need for menial, monotonous and repetitive tasks.
Like 12RND and its team of talented trainers, so many businesses employ smart, talented designers and then, by necessity, have them spend most of their day on Photoshop, resizing images rather than focusing on the thing they are trained and talented in, and that's being creative.
That ethos flows into the reason we built Outfit: to help employers reap the benefits of encouraging and channelling staff into their areas of speciality.
Often, business owners feel overwhelmed by the work they think is needed to transform their business, the budget required to innovate, and the time needed to structure teams so every member is playing to their individual strengths.
It doesn't have to be a daunting task and sharing a company's vision and business goals with staff is a sure-fire way to inspire them: transparency engenders trust and loyalty.
From an employer's perspective, share plans and visions, thoughts and ideas, even business costs and revenue details with staff.
In turn, encourage team members to share their own passions, interests and ultimate career goals and empower them to suggest how they can best utilise their skills and specialities.
Even if now is not the optimum time to experiment or take a risk, make innovation and evolution a priority and share ideas with your team so they realise its importance and are perhaps inspired to develop their own ideas and solutions.
Sometimes they'll surprise you!
Bruce Stronge is the founder and CEO of Outfit, the brand automation and marketing production platform transforming how businesses and agencies large and small create, collaborate, localise and distribute brand assets. More than 1,200 clients from across 40 countries use Outfit to reduce production costs, streamline workflow, allow for better team collaboration and accelerate campaign launches while guaranteeing brand consistency.