GCM Advisory forges innovative consultancy path
BUSINESS consultants are rarely acknowledged for innovation, but GCM Advisory is breaking new ground with the way it integrates business development assistance for Australian companies with international links to financial and trade networks.
One of the first beneficiaries of this innovative approach has been Indigenous businesses in Australia, in which GCM Advisory is taking a leading role.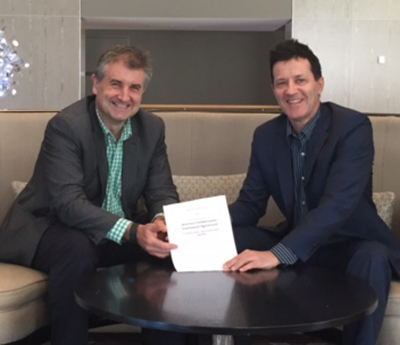 GCM Advisory is able to precisely tailor its services and advice to suit a wide variety of clients – from small to medium enterprises, to the Aboriginal and not-for-profit sector, corporate and government work – and even potentially invest in projects.
GCM's growing client base includes businesses such as DownerED, Carey Mining, the WA Local Government Association, Switzerland's Trestle Foundation and WA-based information technology group Yawuru IT.
"In an era where change is the only constant, getting clear-cut, independent advice can make the world of difference to a business," co-founder Simon Haigh said. "Whether the enterprise stagnates or thrives, or survives at all, can depend on how that message is delivered, received and acted upon.
He said for many small business owners, the term 'consultant' has in the past been something of a "dirty word, often associated with barely understandable corporate technobabble and a high price tag".
Lawyer Simon Haigh, a successful entrepreneur and businessman in his own right, identified a gap in the market for a better model and, together with Margaret Geraghty, a management consultant, formed GCM Advisory, a boutique – and unique – consulting service.
The main difference between GCM Advisory and its more traditional competitors is the level and versatility of business experience they bring to the table.
"Our advisors are proven entrepreneurs and business people who have first-hand experience of what is required to accelerate an ongoing enterprise," Mr Haigh said. His own corporate experience includes time spent with Dell and BHP Billiton, among others. 
Mr Haigh said GCM Advisory's aims are summed up in three words: Results That Count.
Although started in Perth, Western Australia, GCM's global headquarters is located in Dublin, Ireland.
The company has steadily built up a global network of partnerships and strategic alliances, including with Bangkok-based Lean HubAsia and corporate investor Ultrinium Limited.
"And we walk the walk when it comes to diversity," said director of corporate affairs, Jane Maringka, noting that GCM has a majority female and culturally diverse (Aboriginal and non-Aboriginal Australian, Indonesian and European) board.
Mr Haigh said one of the hardest things for many inventors, small business owners or anyone who is looking to turn an idea into a commercial reality, is 'letting go' of the reins enough to bring in help from the 'outside'.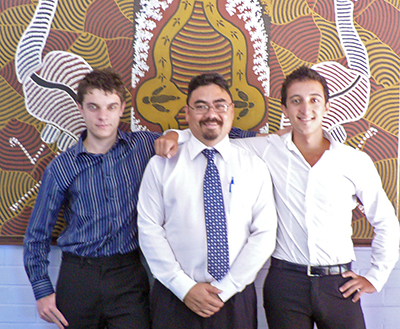 GCM Advisory sees that this can be a major stumbling block for many looking to take their businesses to the 'next level.
Company director Tony Connors said, "Our approach is to show the business owner where we believe their business can be in three years and then paint a picture for them of how that can be achieved through the right capital input and management capabilities.
"We do not 'hard sell' any of this; to the contrary, we present the facts as we see them and the savvy business person will likely agree to join up and/or be advised by us."
GCM Advisory also has a significant involvement in one of the world's fastest growing sectors – Aboriginal business.
"There's only one way to go for Aboriginal business in Australia – upwards," said Mr Haigh, who recently attended the International Aboriginal Tourism Conference in Quebec, Canada.
"Combined with expanded Aboriginal advancement funding, there are exciting times ahead and GCM will be at the forefront of some big developments."
While the slowdown in the mining boom has many in the business world cautious, another GCM director, Aboriginal woman Christine Sindely, said there were very bright signs indeed for Aboriginal business opportunities.
"Those Aboriginal businesses that are still operating present as good investment, acceleration models," Ms Sindely said. "Also, there is a groundswell of good technology, such as innovative digital companies.
"GCM is particularly focused on partnering with such innovative businesses, processes, products and policies in the Aboriginal space, such as the Yawuru IT partnership."
ends