Maurice Blackburn chief calls for all Hayne Royal Commission recommendations
MAURICE BLACKBURN Lawyers principal Kim Shaw is calling for urgent action on outstanding banking Royal Commission recommendations, with February 1 marking two years since the final report into the financial services industry was handed down by Commissioner Kenneth Hayne.
Ms Shaw said crucial recommendations made by the Royal Commission to protect consumers had stalled, with many requiring urgent implementation in 2021.
"Commissioner Hayne's final report provided a roadmap for changes that were needed right across the financial services industry to protect consumers from poor behaviour, much of which was well-documented throughout the banking Royal Commission," Ms Shaw said.
"Yet as recent reports have noted, it is now two years since that time and more than half of Commissioner Hayne's recommendations are still yet to be acted on in full or have been abandoned altogether.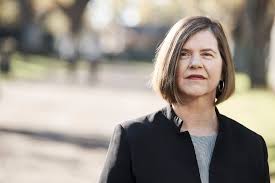 "The Federal Government has pointed to COVID-19 as the reason for delay on a number of recommendations, but the fact remains that many of these recommendations are now more important than ever in ensuring consumers are properly compensated for harm caused and protected from poor behaviour," Ms Shaw said.
"It abandoned key recommendations from Commissioner Hayne to protect consumers against unfair or irresponsible lending and to ban commissions for mortgage brokers – both of which were crucial measures that have become even more important in the wake of COVID-19.
"As the Royal Commission demonstrated, banks' relaxed lending standards and brokers' involvement in loan sales resulted in widespread debt over-commitment, and our firm has represented hundreds of consumers who have fallen victim to these issues through irresponsible lending.
"Yet rather than act on the recommendations from Commissioner Hayne to address these issues, the Federal Government continues to try and make it easier for banks to lend money and provide credit without further necessary protections – measures that risk causing considerable problems for consumers when they can least afford it," Ms Shaw said.
"The delay in implementing a Compensation Scheme of Last Resort (CSLR) is another key recommendation that must be acted on – Commissioner Hayne's report makes clear such a scheme is badly needed to compensate victims of negligent financial advisors who have gone bust, yet the Federal Government is still to introduce legislation to Parliament for this.
"There remains no good reason not to act on this recommendation, and we again call on the Federal Government to ensure that a CSLR is implemented this year as a priority.
"On today's two-year anniversary we urge Government to urgently act on the remaining Hayne recommendations to ensure people don't continue to find themselves worse off in the long run," she said.
ends