Improving technology neutrality of Treasury portfolio laws
THE Institute of Public Accountants (IPA) chief executive officer, Andrew Conway has highlighted that modernising business communication is a key driver of Australia's future economic growth -- and that must include modernising the Treasury.
"The call for public consultation on improving the technology neutrality of Treasury portfolio legislation is timely," Mr Conway said.
"If anything, good has come from the COVID-19 pandemic, it is the push to continue Australia's deregulation agenda and ensure legislation is drafted so that it may stand the test of time and eliminate unnecessary business processes.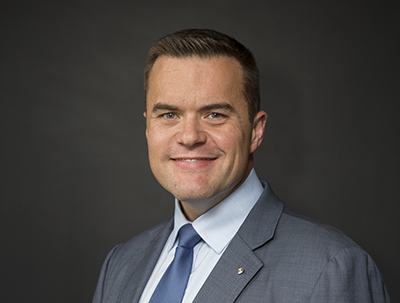 "This consultation is essential as one of its objectives is to ensure Australia does not restrict the use of current and future technologies," he said.
"It is vital that businesses benefit from consistency in the way law treats similar types of business communication now and into the future. That is why the De-Regulation Taskforce is seeking to ensure a principles-based approach to legislative reform for business communications is applied," Mr Conway said.
Andrew Conway is a member of the Department of Prime Minister and Cabinet Deregulation Taskforce Expert Advisory Panel but he said he has made these comments in his capacity as chief executive of the IPA.
The consultation period closes on February 28, 2021, and information on making a submission can be sourced here.
ends