Insolvency reforms may underpin economic survival
THE Institute of Public Accountants (IPA) has welcomed the Federal Government's announcement to reform Australia's insolvency framework.
"These significant insolvency reforms may be a true gamechanger for many thousands of small businesses around Australia," said IPA chief executive officer, Andrew Conway.
"They could be the difference between survival and extinction.
"The question of viability of many small businesses was raised during the 2019-20 bushfire season. Many experienced the floods that followed and then, the COVID-19 pandemic has delivered a catastrophic blow," Mr Conway said.
"These landmark reforms for Australian small businesses will test their viability and support their recovery, restructure and survival or alternatively, help them wind down and exit without the personal devastation that is often attached to the process.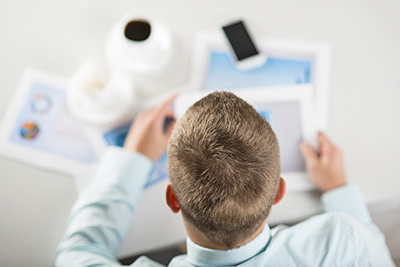 "One of the key elements of these reforms includes a new debt restructuring process following key features of the US Chapter 11 bankruptcy process.
"This is a great initiative as it allows eligible small businesses to restructure their debt and improve their chance for survival. Importantly, while accessing a single, streamlined process, the small business owner remains in control of their business. This empowerment will help rebuild small business confidence.
"Another interesting feature of the reforms will see the introduction of a rapid 20 business day period for the development of a restructuring plan by a 'small business restructuring practitioner'. Once a plan is drawn up, creditors are then asked to vote on the plan. The plan must achieve the requisite majority for it to be binding," he said.
"It should be noted that while these reforms are due to commence on January 1, 2021, it is recognised that time is needed for practitioners to become familiar with the new processes and they will need to register as a small business restructuring practitioner. The detail will also have to be worked through to ensure the objectives are achieved.
"Knowing how critical small business is to the overall wellbeing of our economy, these reforms, and other initiatives to support small business, will be vital to Australia's post-pandemic economic recovery.
"The IPA is hopeful there will be more good news for small business in the Federal Budget to be handed down in just over a week's time. We all hope that 2021 will bring a calendar filled with more confidence than the utter havoc of 2020," Mr Conway said.
ends