BlackHawk backs Mindbio's world-leading LSD micro-dose research
By Leon Gettler, Talking Business >>
MINDBIO Therapeutics is an exciting Melbourne company conducting pioneering work on psychedelic micro-dosing research.
In a world-first, Mindbio Therapeutics has started phase one clinical trials at the University of Auckland, New Zealand, in a safety study micro-dosing LSD to patients, involving 80 participants.
This study has coincided with BlackHawk, the Canadian listed growth fund, acquiring Mindbio Therapeutics. BlackHawk is a holding company and the acquisition could see MindBio list on the Canadian Securities Exchange and on the US Nasdaq.
The trials are a collaboration between the University of Auckland, its School of Medicine, the School of Pharmacy and the School of Engineering.
Justin Hanka, the director and co-founder of MindBio, said MindBio was a multi-disciplinary company interested in novel and emerging treatments for mental health conditions – many of which had been exacerbated by COVID.
"We are really trying to solve the mental health crisis that we're facing globally at present," Mr Hanka told Talking Business.
"We're very excited about some of the early work we're doing in formulation development and the use of psychedelics and micro-dosing these type of medicines to treat mental health conditions."
MINDBIO METHOD GAINS SUPPORT
Mr Hanka said MindBio was one of only a handful of publically listed companies conducting such rigorous trials. MindBio has regulatory approval for the trials and approvals to import LSD and – if it's adopted – to prescribe it in micro-doses.
The research shows LSD is tolerated well in micro-doses and has fewer side-effects than anti-depressant drugs.
Through straight-forward pharmacology, a micro-dose is roughly 1/10th of a 'trip-inducing' dose (10 micrograms of LSD).
Mr Hanka said it was still early days, but LSD was known for its impact on the brain. LSD was created in a laboratory in 1938 by Dr Albert Hoffman. It was being used in psychiatry but was banned in in 1970 after use of it went out of close control and people were using the drug recreationally. He said LSD was known to increase neural plasticity in the brain.
"We are really excited about this research because the early data and the early science says that it works to treat conditions like major depressive disorder and PTSD (post-traumatic stress disorder) and we've seen some terrific results already," Mr Hanka said.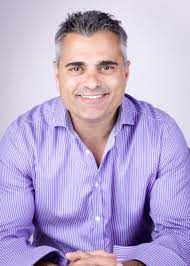 "We already know that LSD in micro-doses is tolerated better than anti-depressive drugs. So the next step is to show that these drugs are better at treating these types of conditions.
"If proof is available from the data and research, then we have an opportunity to commercialise these drugs and get them out to patients at scale."
COVID IMPACTS BRING LSD RESEARCH FORWARD
Mr Hanka said some of the research had been fast-tracked because of the impact of COVID. He said there was 'no pill that can treat these conditions' but micro-dosed LSD could help reset people going through these problems.
There will be further phase two trials to assess the impact on major depressive disorder and a smaller phase two trial in cancer patients.
The studies also involve technological and psychometric analysis to assess the impact on the brain.
Mr Hanka said the clinical trials would produce an enormous amount of data which could perhaps be used to create algorithms and artificial intelligence to determine appropriate levels of dosage based on a person's height, weight, gender or age.
The acquisition of Mindbio Therapeutics by Blackhawk is significant. Blackhawk is a listed investment holding company and its sole purpose is to acquire assets and successfully incubate them.
Mr Hanka said this opened a number of possibilities for MindBio now, including a spin-out listing on the Canadian Securities Exchange, or it could be acquired by another larger company in this sector or it could list on the Nasdaq. It will also cross-list in Frankfurt.
"We're a little Melbourne company that's gone global in a short period of time," he said.
www.leongettler.com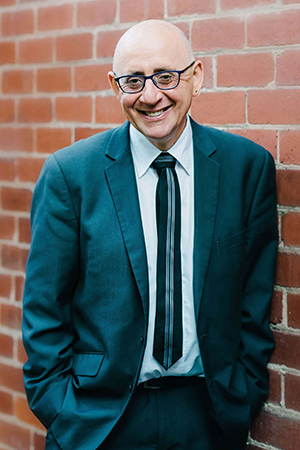 Hear the complete interview and catch up with other topical business news on Leon Gettler's Talking Business podcast, released every Friday at www.acast.com/talkingbusiness.
https://play.acast.com/s/talkingbusiness/talking-business36-interview-with-justin-hanka-director-co-f