Royal Wolf turns containers into rare medical labs for Griffith Uni project
By Leon Gettler >>
MAGGOTS AND MEDICINE sound like a strange mix, but shipping container company Royal Wolf has shown what's possible by creating a bespoke solution for a Griffith University project investigating the production and use of maggots for medicinal purposes.
It's a project that requires the production and use of maggots for disaster and conflict wound care, and it's a project that can be used anywhere around the globe.
Royal Wolf CEO Neil Littlewood said Royal Wolf had already worked with Griffith University providing modified containers and this project was looking to create a mobile laboratory for the control of maggots to get better medical facilities over to areas where they are needed.
"I understand maggots have a short life span so the idea is to have the laboratories close to areas where the need is required and to be able to cultivate and grow maggots in the area, basically to control infections post-conflict and post-natural disasters," Mr Littlewood told Talking Business.
Mr Littlewood said the shipping containers are deployable and can be moved by air, sea and road.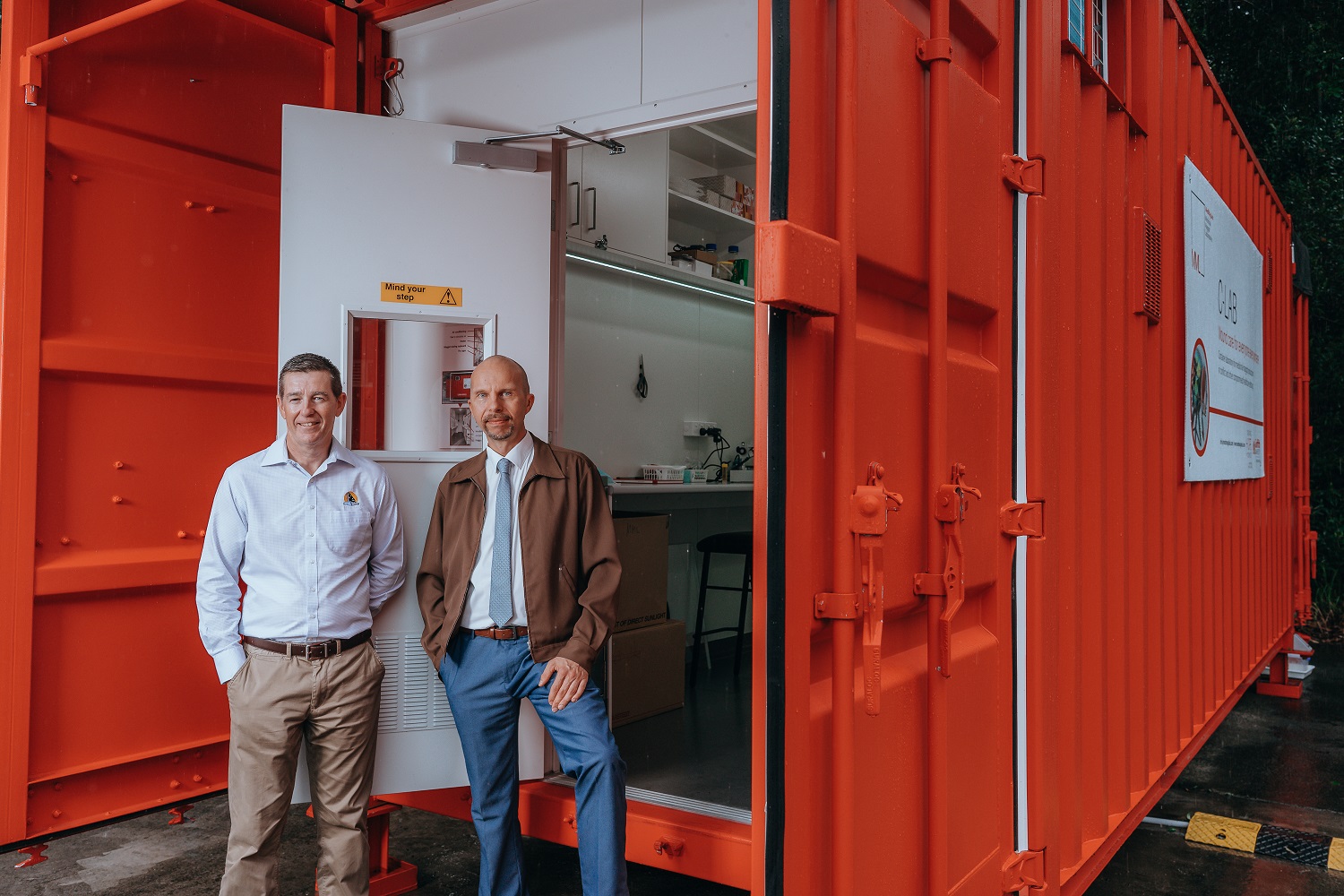 "What they're looking for is to deploy the container close to the conflict zones. They'll be able to have the medicines available for the infectious disease or controlling infections close by to the zone," Mr Littlewood said.
VERSATILE SHIPPING CONTAINERS
Mr Littlewood said a shipping container was well-suited to being turned into a laboratory.
"Let's consider that the shipping container is just a vessel, it's a strong vessel. It's got a lot of space inside that," he said.
"So we've worked with our customers from their intent of the scope of works to design something that is unique or bespoke for their requirements. In this case, it was Griffith University coming to us and saying 'this is what we need'.
"Part of the complexity was having a constant temperature in one area of the container and another one as a working environment, so a breeding area and also a working environment. It was a lot about airflow, a lot about insulation and it's built so it could be deployed quickly.
"We have a team of engineers and draftsmen that work with the stakeholders, in this case Griffith University, and they have a very clear idea of what they require, and we just interpret their concepts into design."
Mr Littlewood said Royal Wolf had built medical centres before in containers. For example, it had built one for the Snowy Mountains Hydro Scheme.
"We have been building bespoke solutions for our customers for the past 20 odd years," he said.
BUSINESS MODEL OF ADAPTABILITY
Mr Littlewood said Royal Wolf had been operating for 25 years and it had an extensive business renting different types of containers for the food industry, building and construction sites and the defence industry.
He said the strength of the container was that it was deployable and not fragile like a portable building.
"It could sustain its own weight," Mr Littlewood said. "So you'd think about on ships and in depots, you might see containers stacked six or seven high so they have his integral strength in their long life. So when people realise that, it can go for lots of functions.
"So typically, our major customer base will be in logistics, transport, government, retail, manufacturing, events. We have a very broad customer base and they all have alternative uses for the containers."
Mr Littlewood said during COVID, Royal Wolf provided testing centres and its depots were required for essential services.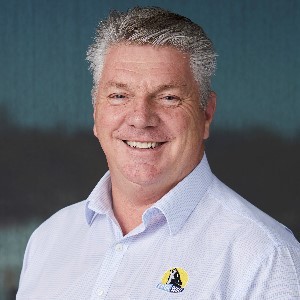 The company did not have to apply for JobKeeper. It kept all its staff employed and went on to split shifts and had people working remotely and in depots.
The big change with Royal Wolf in recent times has been with the world number one rental company, United Rentals, acquiring portable space and accommodation specialist General Finance Corp which owns Royal Wolf.
Mr Littlewood said this could potentially expand Royal Wolf's market and open opportunities in the Asia-Pacific region.
Hear the complete interview and catch up with other topical business news on Leon Gettler's Talking Business podcast, released every Friday at www.acast.com/talkingbusiness.
ends