Monarc Global wins a share of $2.4m Accelerating Commercialisation funding
AVIATION scheduling and logistics innovator, Monarc Global was one of four Australian scale-up businesses awarded new Accelerating Commercialisation grants as part of the Federal Government's Entrepreneurs Programme.
Monarc Global, Life Tech Balance, Cyban and Workit Spaces shared in a $2.4million total of grants in this round.
The Accelerating Commercialisation grant has been supporting businesses since 2014. In that time, more than $262 million has been awarded through 535 grants. It helps innovators in Australia achieve their business goals in terms of both financial support and greater access and broader reach across networks with angel investors and other stakeholders.
The fact that these companies have been awarded the Australian Government grant also assists their credibility for raising further capital from other investors, both in Australia and internationally.
Monarc Global CEO Royce Crown said, "We are honoured to receive such a highly competitive award. To be selected among four other Aussie innovators placed us on the map in terms of credibility, support and leverage from the Australian Government.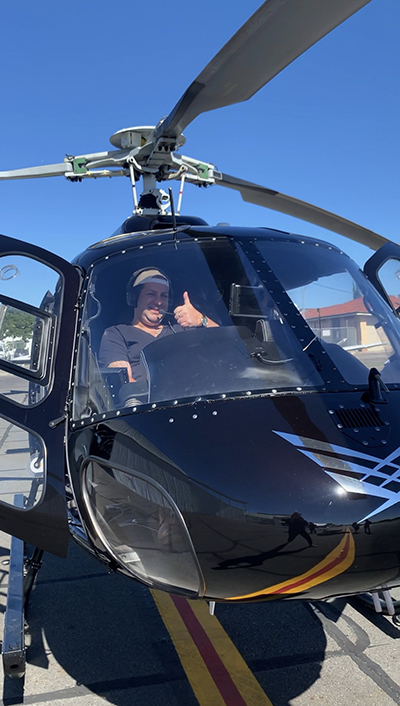 "We have worked hard to evolve with our customers' needs continually, our customers being predominantly charter operators who have voiced their frustrations in wanting a solution to streamline and automate their pricing process," he said.
"[This is what] Monarc Global worked to build; and the result, an automated, real-time point of sale pricing engine for aircraft operators," Mr Crown said.
Monarc Global will use the grant to continue its research, development and expansion within Australia and globally. The company's aviation software, Travech, is currently used by aircraft operators around the world and it also assists with logistics requirements.
Monarc Global is innovating with its latest automated inventory allocation system to optimise the use of transport assets such as aircraft, boats, rail and trucks. The grant's $487,019 in funding will help Monarc to grow and Mr Crown said the company had was further expanding its partnerships with international stakeholders and business partners.
BASIS FOR GREATER GROWTH
The highly competitive Accelerating Commercialisation grant process puts each project through an independent, merit based assessment for the chance to be awarded up to $1 million in matched funding, meaning the business must contribute an equal amount to the project.
The Entrepreneurs' Programme is lending its unique support service to expedite the development lifecycle of a wide range of novel ideas and get them to market.
Another grant winner, The Screen Coach, helps resolve the growing problem people face of becoming 'slaves' to their screens.
The Screen Coach project gamified app solution encourages children, and adults, to get active and take responsibility for their own screen time. The integrated hardware and software app challenges people to earn screen time by completing tasks like homework, chores or outdoor play.
Screen Coach app creator, Life Tech Balance will use its $671,500 grant to develop a market-ready version of their app, establish manufacturing and distribution channels, and achieve their first sales in Australia.
CYBAN AND WORKIT SPACES ALSO BACKED
A life-saving brain monitoring device, developed by Cyban Pty Ltd, has also won a grant. Research has shown that about 55 percent of patients who suffer significant brain injuries develop secondary injuries from a lack of oxygen to brain tissue, in a condition known as hypoxia.
Kooyong-based med-tech start-up, Cyban has developed its revolutionary Brain Pulse Oximeter to combat hypoxia. The non-invasive device continuously monitors brain oxygen levels in patients with traumatic brain injury and has the potential to reduce or even eliminate secondary hypoxia injuries.
Cyban will use its $350,000 grant to commercialise the product for market entry, and ultimately achieve broad adoption of this technology in hospitals worldwide.
The fourth grant awardee is Bader Investments, trading as Workit Spaces, a new-age workspace providers that will use $897,843 in funding to commercialise its software based logistics platform, streamlining the e-commerce industry supply chain.
The Workit Spaces software uses a unique forecasting engine to optimise management process across inventory, warehouse, and shipping.
Under the Entrepreneurs' Programme, Accelerating Commercialisation provides expert guidance and connections to help businesses and researchers to commercialise their novel product, process or service. After receiving commercialisation advice, businesses can access matched grants of up to $1 million to assist in the commercialisation process.
Facilitators of the program provide guidance and mentorship and can also introduce potential exposure to investors and multi-national corporations through domestic and international roadshows.
https://business.gov.au/grants-and-programs/accelerating-commercialisation
ends