Citrix warns about length and breadth of cyber security challenges
By Leon Gettler, Talking Business >>
CYBER SECURITY has become challenging now, with remote work and people working off any device.
Citrix Australia and New Zealand managing director, Martin Creighan said the problem now is that people's personal, work and tech worlds have become more complex.
"We're using mobile phones that have more computing power than the first space shuttle," Mr Creighan told Talking Business.
"We're using computers on a day-to-day basis. We're connecting to different systems, to various organisations. We are working now from multiple places, so people are enjoying hybrid or remote work. They're working from home or they're working from the café down the road or they're working from the office.
"All of that makes what we're doing, and the job for our cyber security teams, even more complex."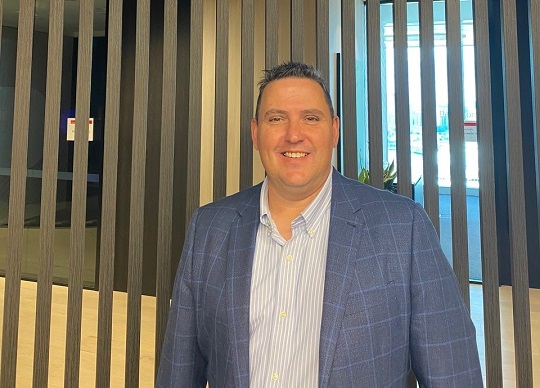 Mr Creighan said remote work, with workers using any device, made things more complex and difficult for IT managers and chief information security officers.
"We've seen a proliferation over the last couple of years, as COVID hit, and everyone going remote and bring your own device to work," Mr Creighan said. "And with multiple devices out there – devices that may not have been tested on the corporate network, or coming in and accessing the network from a wi-fi connection, or a connection that may not be secured at a corporate check.
"It just increases the complexity that IT managers have to deal with and that's a big struggle for them."
SURVEY BRINGS PROBLEMS TO LIGHT
As part of Citrix Australia and New Zealand's efforts to come to terms with the new work challenges, the company conducted a survey of 250 IT leaders in Australia.
The leaders were asked whether their expenditure on cyber security would decrease with soaring inflation and the rising cost of living.
All of them said there would be no decrease. Organisations would keep spending on cyber security. They were saying that data protection, IT security and innovation would remain key areas of spending.
Most said they would spend at least as much, if not more, on these areas.
"And 63 percent of Australian IT leaders overall expect an increase in spending on data protection," Mr Creighan said.
MEETING A CHALLENGING WORLD
The increased spending indicated in the business leaders survey was in response to a world that was becoming more difficult to manage.
"The challenge is how to do that in a world where it's becoming more complex, because we have more people accessing our data and other sources of data from multiple devices in multiple places at multiple times," Mr Creighan said.
He said a lot of cyber security incidents were the result of people not paying attention to what they were doing. So they click a link they think will take them to an important application or a fake banking application link.
As a result, he said, 63 percent of security breaches were caused by human error.
The other big challenge for companies and cyber security professionals was that the cyber 'crooks' were now using advanced technology, artificial intelligence, robotics and machine learning to hack into systems.
"It's this cat and mouse game of us trying to leap frog one another," Mr Creighan said.
"As we get more tools and processes and systems in place, they're using the tech to do bad things and we're using the tech to try and protect ourselves."
Hear the complete interview and catch up with other topical business news on Leon Gettler's Talking Business podcast, released every Friday at www.acast.com/talkingbusiness.
https://play.acast.com/s/talkingbusiness/talking-business-40-interview-with-martin-creighan-from-citr
ends