Changing privacy regulations challenge all e-commerce advertisers
By Georgina Wall
ANTICIPATED regulatory change across the Australian digital landscape is set to impact the way in which consumer privacy is treated in an online setting.
It is predicted that these changes will bring the Australian digital landscape into closer alignment with rules that have already been introduced elsewhere, such as the European Union's General Data Protection Regulation (GDPR), reducing identification and measurement capabilities within the e-commerce sector.
This, alongside increasing consumer recognition of the ways personal data is being used, will have significant impacts on the way brands and advertisers can reach and target audiences across the e-commerce landscape.
End users are increasingly being offered greater control of the data they are required to share and how it is used, causing concern for advertisers and brands alike.
THE IMPACT ON E-COMMERCE
The pandemic accelerated changes to the way consumers shop, driving e-commerce growth. The sector is forecast to continue growing year-on-year and is projected to reach a value of US$35bn by 2025.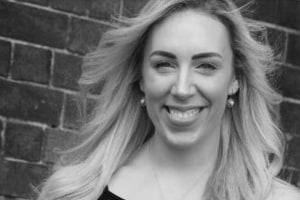 Anticipated privacy changes will impact the three main categories of e-commerce: direct to consumer (D2C); big marketplaces such as Amazon and eBay; and retailer marketing platforms, such as Citrus and Cartology, in different ways, to varying degrees and at differing stages of the customer journey.
It is inevitable that all advertisers will need to adjust their strategies, but online retailers should also consider how future changes will impact the return on investment.
We are already seeing this change in action as big tech players start to roll out significant privacy changes.
Apple's latest iPhone data privacy changes have reportedly seen an average drop of almost 40 percent for the average mobile advertiser's return on investment, resulting in reduced mobile ad spend of up to 25 percent.
Additionally, Google has recently announced a new privacy tool – Google Ads Centre – which allows users to choose which types of ads they want to see and opt out of the ones they do not.
CONSIDERATIONS THROUGHOUT THE FUNNEL
An e-commerce framework is typically built around four key pillars: driving users from the point of initial consideration, through discovery, the sales funnel, and creating advocacy.
Effectively driving consumers through this funnel heavily relies on identification of the target audience, which is where D2C advertisers will likely experience the greatest challenges.
This, combined with the impact of new privacy protocols such as Apple's Intelligent Tracking Prevention and App Tracking Transparency (ATT), will limit on platform attribution and measurement, and will significantly dilute data aggregation capabilities.
Ultimately, this means that brands and advertisers will be forced to place faith, and budgets, in the hands of the technology and capabilities within the platforms they are buying through.
DISCOVERABILITY
Share of shelf, the amount of presence that a brand has within its in-store category, relies on being discoverable to audiences that matter.
Some platforms, such as Meta, are making changes to the targeting options to further help protect users' privacy.
In-platform storefronts, such as Facebook Shops, enable the use of platform signals to counter loss of cross environment tracking capabilities and reduce friction in the user journey. Taking away the need to even visit the retailer site places the larger walled gardens in a prime position to mitigate against ad revenue loss and enables brands and advertisers to leverage in-platform identification to reach relevant consumers.
THE HEART OF AN E-COMMERCE CAMPAIGN
As technologies continue to evolve shopping formats, the product feed – the heart of an e-commerce campaign – will become increasingly reliant on the identification of users.
Given the commercial impact to walled gardens, key players such as Google and Meta are heavily investing into the automation area of product development, using platform engagement signals to create user profiles.
This investment is likely to mean that efficiency and scale will likely be looked after in the long term, however with fewer personal attributes being shared, the personalisation element will be heavily impacted.
This means that as soon as a user leaves a platform, they will effectively be an entirely different person for retailers to identify on their next visit. This creates a highly fragmented user journey, making it more difficult for retailers to connect and convert, from the point of discovery, through the funnel to the point of sale.
Ultimately, with amends to the Privacy Act 1988 and Privacy Legislation Amendment (Enhancing Online Privacy and Other Measures) Bill under way, there is no doubt further change is coming. Retailers and advertisers need to remain agile to reduce the potential impact to online revenue streams.
Maximising use of platform tools and technologies will continue to be key in delivering a frictionless consumer journey, driving efficiency and not sacrificing scale. Whether driving traffic to a website, virtual storefront or marketplace page, ensuring that the user experience remains seamless and connected is critical for success.
Ensuring strong foundations – having a well-optimised product feed, keeping on top of platform hygiene, and integrating a robust data strategy – are all key ingredients in delivering a recipe for the success of digital campaigns within an ever-evolving technical and legislative landscape.
The author, Georgina Wall, is the general manager for product and partnerships at Resolution Digital.
Ends