How Wildlife can help business – and vice versa
By Mike Sullivan >>
WILDLIFE Queensland is reaching out to form Conservation Partnerships with businesses that have sustainability in their DNA.
The plan is to form a high-level Foundation Conservation Panel of business leaders who are passionate about protecting Australian wildlife and preserving vital habitat.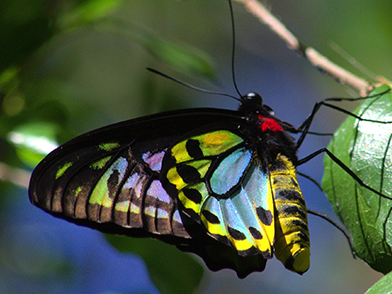 The Wildlife Conservation Panel will assist Wildlife Preservation Society of Queensland (Wildlife Queensland) members to raise funds and support – both monetary and in-kind – for a range of crucial programs across Queensland.
A role on the Wildlife Queensland Conservation Panel is expected to both accelerate the work being done and bring news of this work to a much wider audience – including the networks of the businesses involved.
The approach Wildlife Queensland is taking aims to help Conservation Partners to develop and publicise their brands' engagement with vital Queensland conservation projects. There are also opportunities for partnering companies to champion the engagement of their staff – and perhaps some customer networks – in certain closely-organised projects.
Business Acumen magazine is assisting Wildlife Queensland by promoting and publicising business engagement with conservation programs and research projects, in alliance with Wildlife Australia magazine.
"Wildlife Queensland will provide Conservation Partners with custom reports for their boards and for annual reporting to staff and shareholders – as well as planned public relations exercises," Wildlife Queensland state president Peter Ogilvie said. "Of course, being part of our outbound communication strategy will add tremendous weight to your brand and greatly help our causes.
"For over 55 years we have been synonymous with the conservation and protection of wildlife throughout Queensland. Our vision is for all people to value, respect and support the conservation of our unique fauna and flora.
"To do this we need help. We need like-minded organisations that see the future of our flora and fauna as more than just words. That's why we are confident that with the right business leaders and companies forming our Foundation Conservation Panel, we can greatly accelerate our vital programs."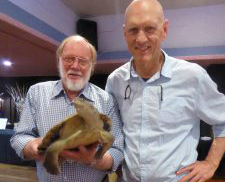 HIGH PROFILE PROJECTS
Wildlife Queensland is conducting many of the world's most innovative and successful wildlife conservation programs, often in conjunction with university researchers.
For example, the Wildlife Queensland Platypus eDNA survey is closely watched by researchers and conservation enthusiasts around the world, and is being already credited with improving the health and growth prospects for platypus populations in the Brisbane region.
For this project Wildlife Queensland teams take samples of water from creeks and analyse the content for platypus DNA. This project has been running for three years, but is an expensive one, requiring solid funding. For example, a sample analysis for platypus DNA is $160 per site and Wildlife Queensland teams sample over 70 sites each year.
Wildlife Queensland is seeking to step up the program again in 2019, if it can secure business support.
Another pro-active project that needs more financial support is the Nest Box Monitoring program.
There are more than 200 nest boxes across South East Queensland that are regularly inspected for wildlife – using a pole mounted video camera. The nest boxes are a more secure habitat to assist breeding for many species – and the young of gliders, possums and birds are often discovered. Wildlife Queensland is looking for support to expand this project by installing greater numbers of nest boxes as habitat for hollow-dependent native fauna.
Survey locations include the Redlands, Larapinta and Caboolture at present and much of this work is conducted in alliance with university placement students.
A project well known in conservation circles but so far not generally publicised is the Richmond Birdwing Conservation Network (RBCN), which aims to plant thousands of vines along bush corridors that link breeding grounds for the spectacular Richmond birdwing butterfly species.
Right now, Wildlife Queensland is engaged in two vital parts of the RBCN corridor project in Logan and the Samford-Woodford area. The ambitious program is planting a large corridor of the Richmond birdwing butterfly's host vine between Tamborine Mountain and Mount Cotton, and from Samford to Woodford. The butterfly requires this vine to lay eggs as an essential part of its breeding cycle – and both the vine and the butterfly are listed species. The RBCN project involves a wide range of people as thousands of vines will be planted on private land, public land, in school grounds, conservation partnerships properties and with the help of garden clubs, catchment groups and bush care groups.
"We know we can't save the planet on our own – but by teaming up we can go a long way towards saving Queensland's wildlife," Mr Ogilvie said.
ends