Berkeley's Philanthropy University offers free courses to help ;social change leaders'
Philanthropy University, developed by the United States' second oldest university-based business school, Berkely-Haas, is offering free online courses for social change leaders around the world in an effort to build sector networks and boost impact.
"Philanthropy University offers leaders in the social sector opportunities to strengthen their skills and grow their network of peers and mentors, ultimately increasing collaboration and efficiency and leading to a greater impact in the world," said Laura Tyson the director of the Institute for Business and Social Impact at Berkeley-Haas and chair of the Philanthropy University advisory committee.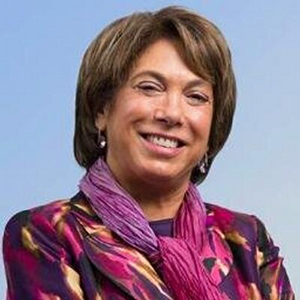 "Berkeley-Haas is proud to be a partner in this new effort to break down barriers to social change by providing free, accessible learning to foster the capacity of the sector around the world," Dr Tyson said.
Berkeley-Haas is playing a significant role, helping form networks of organisations that use Philanthropy University to increase their impact, shaping the curricula, sourcing faculty from Berkeley and top universities worldwide, building an open innovation platform that provides space for learners to collaborate, and integrating its Global Social Venture Competition with this initiative, according to Dr Tyson.
Founder of Philanthropy U, the non-profit sponsor of the initiative, HE Amr Al-Dabbagh said, "Imagine a workforce of social change professionals who are primed, positioned and skilled to impact the lives of millions of people and effectively change the world with their work. This is the vision of Philanthropy University."
Philanthropy University courses go beyond the traditional non-profit webinar through dynamic week classes lasting five to eight weeks that will be taught by leading instructors and renowned practitioners. Courses focus on team-based, experiential learning, enabled by the latest social learning technologies from NovoEd.
The seven inaugural courses, which begin on September 29, 2015, teach key skills that people need to succeed in the social change sector, including fundraising, strategic planning and scaling for impact.
More than 10,000 learners have already registered to be in Philanthropy University's inaugural session. Instructors include Kiva.org co-founder Jessica Jackley, Stanford University emeritus professor Paul Brest and Erik Simanis of Cornell University .
Learners can earn recognition from Berkeley-Haas including a Statement of Accomplishment upon completion of any course or a Certificate of Completion in Social Sector Leadership by completing all seven classes.
The initial course offerings and start dates are:
Starting September 29, 2015: 
Global Social Entrepreneurship  
Essential of Nonprofit Strategy   
Organizational Capacity: Assessment to Action
Starting October 6, 2015:
How to Scale Social Impact    
Leadership: 10 Rules for Impact and Meaning   
Starting October 13, 2015:  
Financial Modeling for the Social Sector    
Fundraising: How to Connect with Donors
Learn more and register at www.philanthropyu.org.
About Philanthropy University 
Philanthropy University is the first-of-its-kind online education initiative for change makers, providing free non-credit courses taught by world-class instructors and powered by the Haas School of Business at the University of California, Berkeley. Philanthropy University is sponsored by Philanthropy U, a registered non-profit. Learners are not entitled to college or other academic credit. philanthropyu.org.
About Berkeley-Haas 
As the second-oldest business school in the US, the Haas School of Business at the University of California Berkeley is one of the world's leading producers of new ideas and knowledge in all areas of business. The school offers outstanding management education to about 2,200 undergraduate and graduate students each year who come from around the world to study in one of six degree-granting programs. http://www.haas.berkeley.edu
About NovoEd 
NovoEd powers leadership development online. The company's social learning platform and design services help organisations convert in-person training to scalable online classes and programs. NovoEd leverages the latest science and tools in peer-to-peer, project-based, and team-based learning.