Bill Bensley creates 2400-room 'Human Zoo' wildlife resort
By Ellen Boonstra, Asia correspondent >>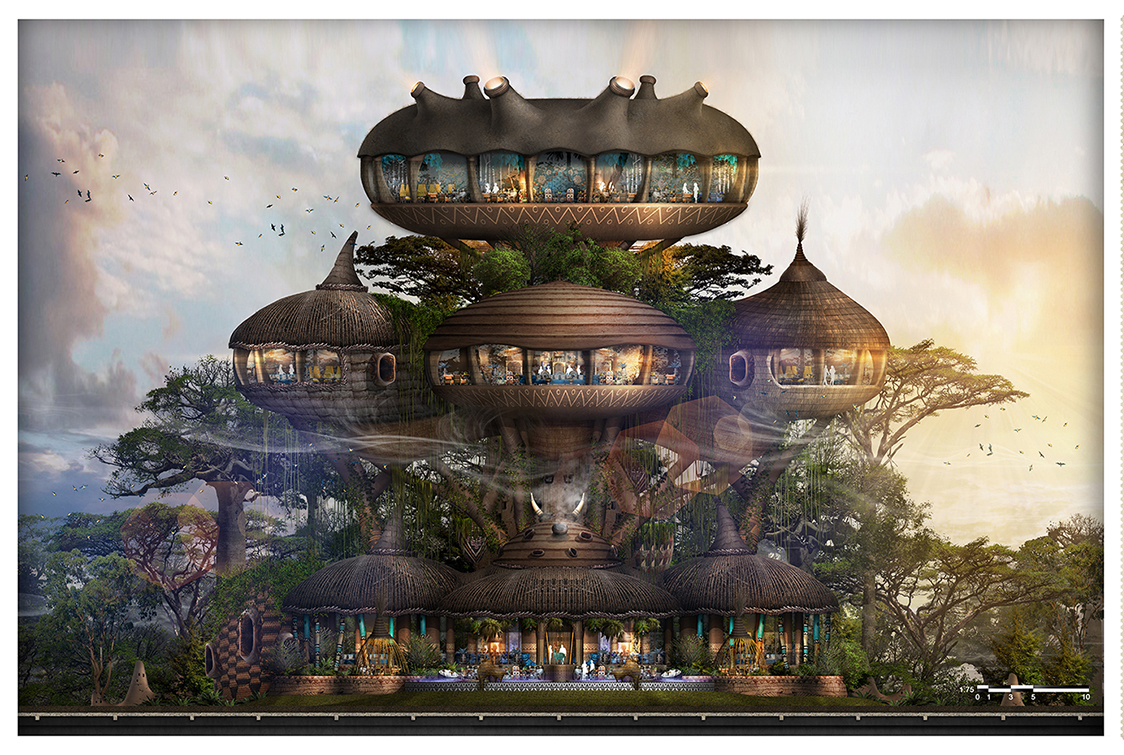 IS THIS what the future of travel will look like? This fantastical looking rendering was conceived by the famous and Bangkok-based architect Bill Bensley, affectionately known as the 'Willy Wonka' of hotel design.
When approached by a client to design a zoo with some 2000-plus hotel rooms in Wuchuan, southern China, he decided to turn the idea upside down and create an opulent zoo looking out over a wildlife sanctuary where beasts roam free, dedicating 95 percent of the land to the animals.
Already the project has garnered a lot of hype for the scope of its ambition and the depth of the ingenuity behind it.
Scheduled to be built on what is now a duck farm, the grounds of the first resort will house exotic animals from all over China – and travellers from around the world who will stay in 2400 rooms.
Around US$1million dollars has been allocated for each of these palatial suites.
SPECTACULAR NEW ECO RESORTS
Two new resorts Mr Bensley is designing will incorporate elements of Tibetan splendor and Bhutanese folklore, in China; while his property planned for Australia will meld frontier influences from the country's gold rush; and one of his African hotels is based on termite mounds.
Thinking outside the box is the American designer's forte and raison d'etre. After all, this is the man who masterminded the Shinta Mani Wild resort in Cambodia where guests 'fly in' by using a zipwire over the jungle.
But there's a deep appreciation of nature underneath the surface of his idiosyncratic designs.
The Cambodian resort helps to preserve the Southern Cardamom National Park by contributing money to the Wildlife Alliance anti-poaching patrols.
Many of his other designs like The Siam in Bangkok are rife with natural elements.
Similarly, the new resort in China will include and draw attention to the plight of endangered species like pangolins, the world's most trafficked mammal, just as it will serve as a safe haven for animals rescued from deplorable attractions across China.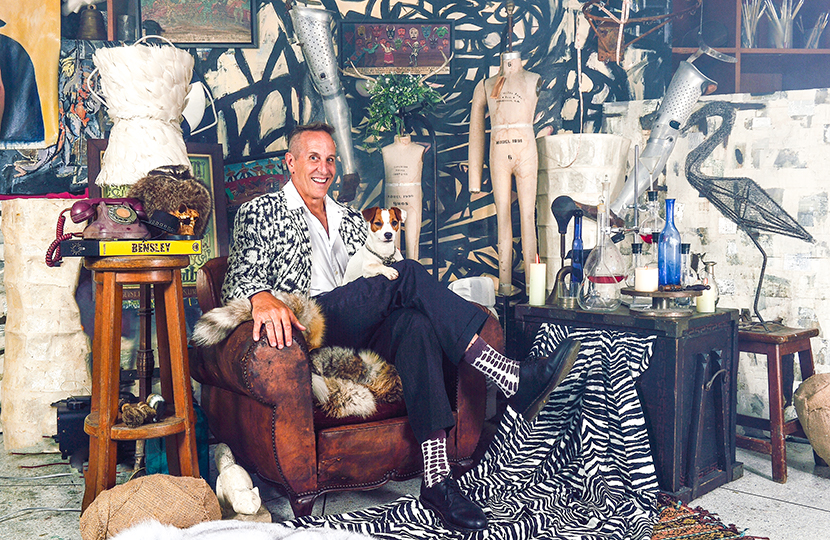 THE HOTELIERS AND THE ZOOLOGIST
To make sure that the first resort is fully sustainable and animal-friendly Mr Bensley has hired a full-time zoologist.
This zoologist will also participate in the train tours around the animal sanctuary to stop at eight separate spots. Each stop will impart a different lesson about environmental responsibility and wildlife conservation.
With big-time hoteliers on board – such as Hilton, Conrad and Hyatt – to manage the properties, World Wild promises to be a game-changer in eco-hotels.
No need to make a booking just yet. The project will only break ground this year and is slated to open in 2022.
This is only the first phase of the World Wild project, expected to take eight years, which will include other resorts with green themes in Australia and Africa.
ends