CHARLES STURT University (CSU) is using the Dell Boomi integration platform to enhance student and staff experiences and to help refresh of the university's core applications as part of a five-year information technology (IT) transformation.
Dell Boomi is acting as an integration platform to improve CSU's business capability and underpin a strategic renewal of core systems in a process that should support strategic decision making, according to CSU's IT Division executive director, Tim Mannes.
"We developed our enterprise systems renewal program in order to speed up the delivery of new resources for our stakeholders," Mr Mannes said.
"To successfully execute on our objectives, however, we seriously needed a reliable, seamless and highly-integrated flow of information across our new enterprise environment. That's the strategic background to our implementation of the Boomi platform."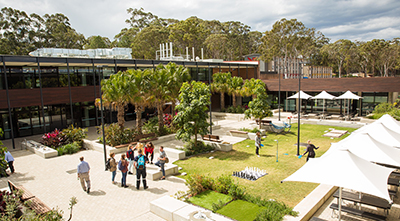 CSU is a regional university with more than 40,000 students enrolled across 10 campuses and online. In 2017, it initiated an IT modernisation project with the aim of improving its business agility and to develop and roll out student and staff services efficiently.
Mr Mannes said the 'cloud native' Boomi integration platform-as-a-service (iPaaS) served as the linking mechanism between all of CSU's renewed operational systems. This included customer relationship management (CRM), human resources (HR), finance, research, student management system (SMS), data warehouse and identity management platforms, as well any bespoke applications to be incorporated in the future.
Mr Mannes said by underpinning those applications, Boomi facilitated a central data repository that makes it possible for CSU to capture consistent and reliable information that can be analysed for better business insights. These insights would help the university make strategic decisions to overcome prominent industry challenges.
In particular, he said, the data consolidated through Boomi would help CSU combat attrition by proactively identifying priority students – those who may be struggling in their courses – in order to engage them early and guide them to improved outcomes during their learning journey.
Boomi is also being used to strip away complexity from CSU's IT environment, being built on a 'low-code' design.
Mr Mannes said this should make it quick and easy for CSU to create and manage integrations controlling the need for dedicated specialised coding experts. It also reduced the need for the heavy maintenance that is inherent in legacy, on-premises integration technologies.
"The move to Boomi's iPaaS has given us a high-reliability environment for business continuity," CSU IT Division integration manager, Shane Jeffries said.
"While we have been using integration for a decade, our old integration platform made upgrades difficult, and required a lot of resources to maintain – combined, it demanded a serious amount of effort that impeded our focus on what's most important: the experiences of students and staff."
CSU's decision to deploy the Boomi integration platform-as-a-service (iPaaS) over other providers followed a market evaluation and discussions with fellow Australian universities, including Deakin University and Flinders University.
"The higher education space is hotly-contested in Australia, with universities under constant pressure to differentiate themselves to existing and prospective students by demonstrating innovative services," Boomi Asia-Pacific and Japan managing director Michael Evans said.
"By connecting systems and operations with Boomi's platform, CSU is in a better position to understand its students than ever before.
"As a connected university with digital services, processes and insights, the organisation can optimise its investments in the resources that students need most, ultimately providing students a better learning experience that will enhance their suitability in the workforce of tomorrow."
ends